Obergurgl, Austria
2-6 April 2023
Beyond graphene - additional 2D materials application​s
---
The Graphene Flagship hosts Graphene Study to help PhD students and early career researchers develop into outstanding researchers in graphene. This edition explored 2D materials for tomorrow.​ What is next? What can we expect from graphene science and applications in the future?​ View the full agenda below.
Graphene Study 2023 Speakers:
---
Professor Sir Konstantin Novoselov FRS, foreign associate of the National Academy of Sciences, USA
 Prof Sir Konstantin 'Kostya' Novoselov FRS was born in Russia in August 1974. He is best known for isolating graphene at The University of Manchester in 2004, and is an expert in condensed matter physics, mesoscopic physics and nanotechnology. Every year since 2014 Kostya Novoselov is included in the list of the most highly cited researchers in the world. He was awarded the Nobel Prize for Physics in 2010 for his achievements with graphene. Kostya is a director of the Institute of Functional Intelligent Materials and holds a position of a Tan Chin Tuan Centennial Professor at the National University of Singapore. He is also part time Langworthy Professor of Physics and the Royal Society Research Professor at The University of Manchester.
He graduated from the Moscow Institute of Physics and Technology, and undertook his PhD studies at the University of Nijmegen in the Netherlands before moving to The University of Manchester in 2001. Later Professor Novoselov joined the National University of Singapore in 2019. Professor Novoselov has published more than 400 peer-reviewed research papers. He was awarded with numerous prizes, including Nicholas Kurti Prize (2007), International Union of Pure and Applied Science Prize (2008), MIT Technology Review young innovator (2008), Europhysics Prize (2008), Bragg Lecture Prize from the Union of Crystallography (2011), the Kohn Award Lecture (2012), Leverhulme Medal from the Royal Society (2013), Onsager medal (2014), Carbon medal (2016), Dalton medal (2016), Otto Warburg Prize (2019), John von Neumann Professor from the John von Neumann Computer Society (2022) among many others. He was knighted in the 2012 New Year Honours.
---
Patrik Johansson is a Full Professor in Physics at Chalmers University of Technology, Sweden, where he runs a research group of ca. 10 PhD students and postdocs. His research mainly aims to develop and understand (conceptually) new electrolytes at the molecular level by combining modeling and spectroscopy with practical performance studies, especially for next generation batteries.
He is also co-director of Alistore-ERI (CNRS FR 3104); one of Europe's largest industry-academia networks within the field, and active in several EU projects; the FET-Open CARBAT (Ca-batteries), the Graphene Flagship Core 3 (Li-S batteries), and BIG-MAP within Battery 2030+.
For his ideas on Al-batteries he won BASF's Open Innovation Contest on Energy Storage in 2015 (€100,000) and he is a frequently invited speaker at major battery conferences such as IMLB, IBA, ICNaB, ISPE, €-MRS, MRS.
---
Amalia Patanè, School of Physics and Astronomy, University of Nottingham, Nottingham NG7 2RD, UK
E-mail: amalia.patane@nottingham.ac.uk 
Video: https://bit.ly/3zN00dx 
Amalia Patanè studied at the University of Rome "La Sapienza" where she received her MSc in Physics (1994) and PhD (1998). She then moved to the School of Physics and Astronomy at Nottingham where she has been Professor of Physics (since 2011) and Director of Research (since 2019).
Her research achievements in semiconductor physics were recognized by the Sir Charles Vernon Boys Medal and Prize of the Institute of Physics (2007), an EPSRC Advanced Research Fellowship (2004-09), a Leverhulme Trust Research Fellowship (2017-19), a Chinese Academy of Science (CAS) President's International Fellowship Award (2018-19), and an honorary professorship at the Institute of Semiconductors, CAS, Beijing (since 2019).
As Council member of the European Magnetic Field Laboratory (since 2015), she supports magnetic field research and a community of > 600 scientists. Also, she leads at Nottingham an advanced facility, EPI2SEM, for the EPitaxial growth and In-situ analysis of 2-dimensional SEMiconductors funded by the EPSRC and the University of Nottingham (https://bit.ly/3zN00dx).
---
Deji Akinwande, University of Texas – Austin
Deji Akinwande is an Endowed Full Professor at the University of Texas at Austin, and a Fellow of the IEEE and APS. He received the PhD degree from Stanford University in 2009. His research focuses on 2D materials and nanoelectronics/technology, pioneering device innovations from lab towards applications.
Prof. Akinwande has been honored with the 2019 Fulbright Specialist Award, 2017 Bessel-Humboldt Research Award, the U.S Presidential PECASE award, the inaugural Gordon Moore Inventor Fellow award, the inaugural IEEE Nano Geim and Novoselov Graphene Prize, the IEEE "Early Career Award" in Nanotechnology, the NSF CAREER award, and other awards from industry and philanthropy organizations.
His research achievements have been featured by Nature news, Time and Forbes magazine, BBC, Discover magazine, Wall Street Journal, and many media outlets. He serves as an Editor for ACS Nano, and Nature NPJ 2D Materials and Applications. He was a past chair of 2022 Gordon Research Conference on 2D materials, 2019 Device Research Conference (DRC), and the 2018 Nano-device committee of IEEE IEDM Conference.
References:
[1] D. Kireev, …, and D. Akinwande, "Continuous Monitoring of Arterial Blood Pressure Via Graphene Tattoos," Nature Nanotechnology, 2022.
[2] M. Lanza, et al., "Memristive technologies for data storage, computation, encryption, and radio-frequency communication," Science, 2022.
[3] M. C. Lemme, D. Akinwande, C. Huyghebaert, and C. Stampfer, "2D materials for future heterogeneous electronics," Nature Communications, vol. 13, p. 1392, 2022/03/16 2022.
[4] M. Kim, …, and D. Akinwande, "Monolayer molybdenum disulfide switches for 6G communication systems," Nature Electronics, 2022.
[5] S. Hus, …, D. Akinwande, "Observation of single-defect memristor in an MoS2 atomic sheet," Nature Nano., 2020.
[6] Akinwande, et al., " Graphene and 2D Materials for Silicon Technology," Nature, 2019.
---
Camilla Coletti, IIT Italy 
Camilla Coletti is a tenured Senior Scientist of the Istituto Italiano di Tecnologia (IIT) and principal investigator of the research line 2D Materials Engineering. She is the coordinator of the Center for Nanotechnology Innovation (CNI@NEST) of Pisa and of the Graphene Labs. She is in IIT since 2011 after being an Alexander von Humboldt postdoctoral fellow at the Max Planck Institute for Solid State Research of Stuttgart (Germany). She received her PhD degree from the University of South Florida in 2007 and her MS degree from the University of Perugia in 2004 (with honors, both in Electrical Engineering). She is expert in the synthesis of highly-crystalline 2D materials via chemical vapour deposition (CVD) and in the investigation of their electronic, chemical and structural properties. Her research is focused on: (i) synthesis and integration of scalable 2D materials for optoelectronics and photonics; (ii) engineering the interface and properties of 2D heterostructures. In her work she applies her background of surface scientist to impact science and technology of 2D materials. Since 2020 she is Faculty Board Member for the PhD in Nanoscience at the Scuola Normale Superiore (SNS) of Pisa and throughout the years she has been a university lecturer for several courses at the Master's and PhD level (University of Pisa, University of Genova, SNS) and a lecturer at Summer/Winter Schools.  Overall, she is author of more than 150 peer-reviewed publications, edited 1 book, contributed to several book chapters, filed several international patents (holds 5) and delivered more than 50 invited talks at international conferences. 
---
Luca Banszerus – RWTH, Germany 
I have started my work on 2D materials as an undergraduate student by growing graphene using chemical vapor deposition and developing transfer methods.
During my PhD in the group of Christoph Stampfer at RWTH Aachen University, I have studied mesoscopic transport phenomena in bilayer graphene in particular in quantum dots and quantum point contacts.
Currently I am pursuing a postdoc with Charles Marcus at QDev in Copenhagen and am working with superconductor/semiconductor heterostructures.
---
Peter Bøggild, DTU Technical University of Denmark 
Peter Bøggild received his PhD degree in low temperature condensed matter physics from Copenhagen University in 1998, and has since worked at the Technical University of Denmark, on areas such as nanomanipulation, nanofabrication, carbon nanotubes, micro four point metrology, corrosions and barriers, in-situ-TEM / NEMS and sensors but has the past decade focused his research group entirely on 2D materials research, engineering and metrology. He was appointed a full professor at DTU in 2013, and heads the NANOMADE - Nanoscale Materials and Devices section at DTU Physics. 
---
Alessandro Molle is research director at the CNR-IMM. He graduated in Physics and had PhD degree in Materials Science at the University of Genoa. Besides international and national projects, ohe was awarded a H2020 ERC-COG grant (2018-23, "XFab" project) and an ERC PoC grant (2022-23, "XMem" project). He was symposium organizer at the E-MRS and MRS Meetings and he will serve as meeting chair at the MRS 2024 Fall Meeting. He was guest editor of special issues in Elsevier journals, and co-editor of two book published by CRC press in 2016 and by Elsevier in 2022. He is focused on the synthesis of emerging 2D materials and their integration in nanotechnology platforms.
---
Sofia organises and executes international industrial workshops within the European Commission's Graphene Flagship. She is also responsible for research and development projects with industry.
Sofia has over 20 years of experience in applied research. She has expertise in material and food science and has been working in both academia and with industry. In 2002, she earned a PhD from Chalmers University of Technology with the thesis 'Preparation and Properties of Surface Modified Thin Polymer Films'. Thereafter, she has worked as a research scientist in Australia at Monash University and at CSIRO (Australia's national science agency). Sofia has recently completed a leadership program in Antarctica with Homeward Bound.
---
Jean-François de Marneffe is a Principal Member of Technical Staff in the Exploratory Materials Chemistry and Physics group of the Interuniversity Microelectronics Centre (imec), Belgium. He holds a Ph.D. in physics from the Free University of Brussels (ULB), on synthesis and electrical/magnetic characterization of Bismuth-based layered cuprate high-Tc superconducting films. After a stay at the Max-Planck Institute für Festkörperforschung, he started in imec in 2001 with a position of engineer. Since then, he moved to a research scientist position with interest into processing of 2D materials, low-k dielectrics, the exploration of new patterning technologies, conversion processes, cyclic patterning including atomic layer etching.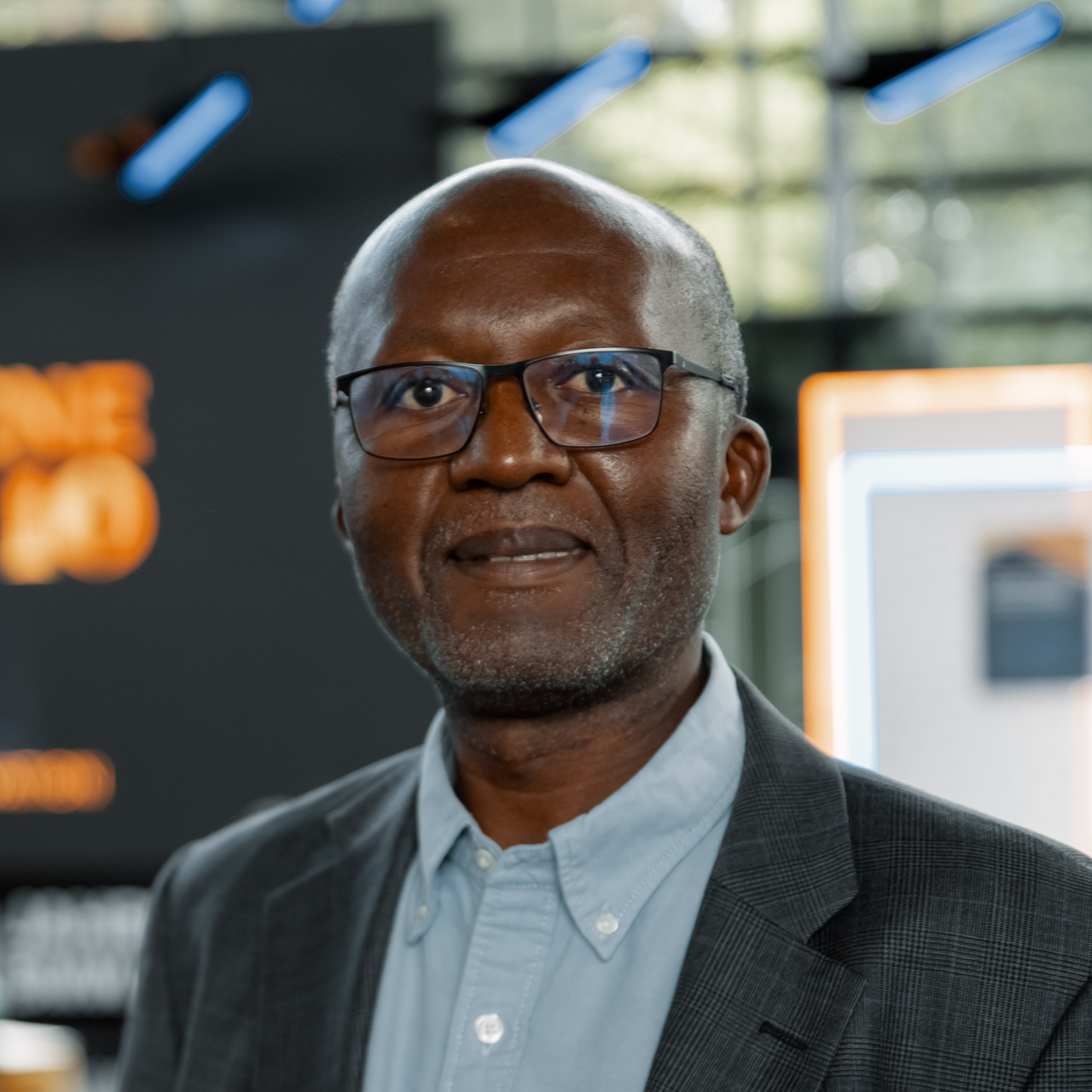 Meet the chair
Henri Happy is a professor with University of Lille. His research take place at Institute of Electronic, Microelectronic and Nanotechnology (IEMN)- University of Lille -France. His current research field focus on nanodevices, and particularly carbon devices including carbon nanotube, graphene and related 2D materials. These activities concern understanding of fundamental limitations and improvement of high frequency performance of carbon devices, and their applications in emerging fields of RF circuits on rigid and flexible substrates.
Research group: CARBON: https://www.iemn.fr/la-recherche/les-groupes/carbon