Mobile World Congress 2018
3500
press and media present
Barcelona, Spain
26 February - 1 March 2018
MWC Barcelona 2018: Trade show
---
Mobile World Congress is the world's largest gathering for the mobile industry, organised by the GSMA and held in Barcelona, Spain, in late February every year. The 2018 edition of MWC attracted over 100 000 attendees, 2 400 exhibitors and was covered by more than 3 500 members of international press and media.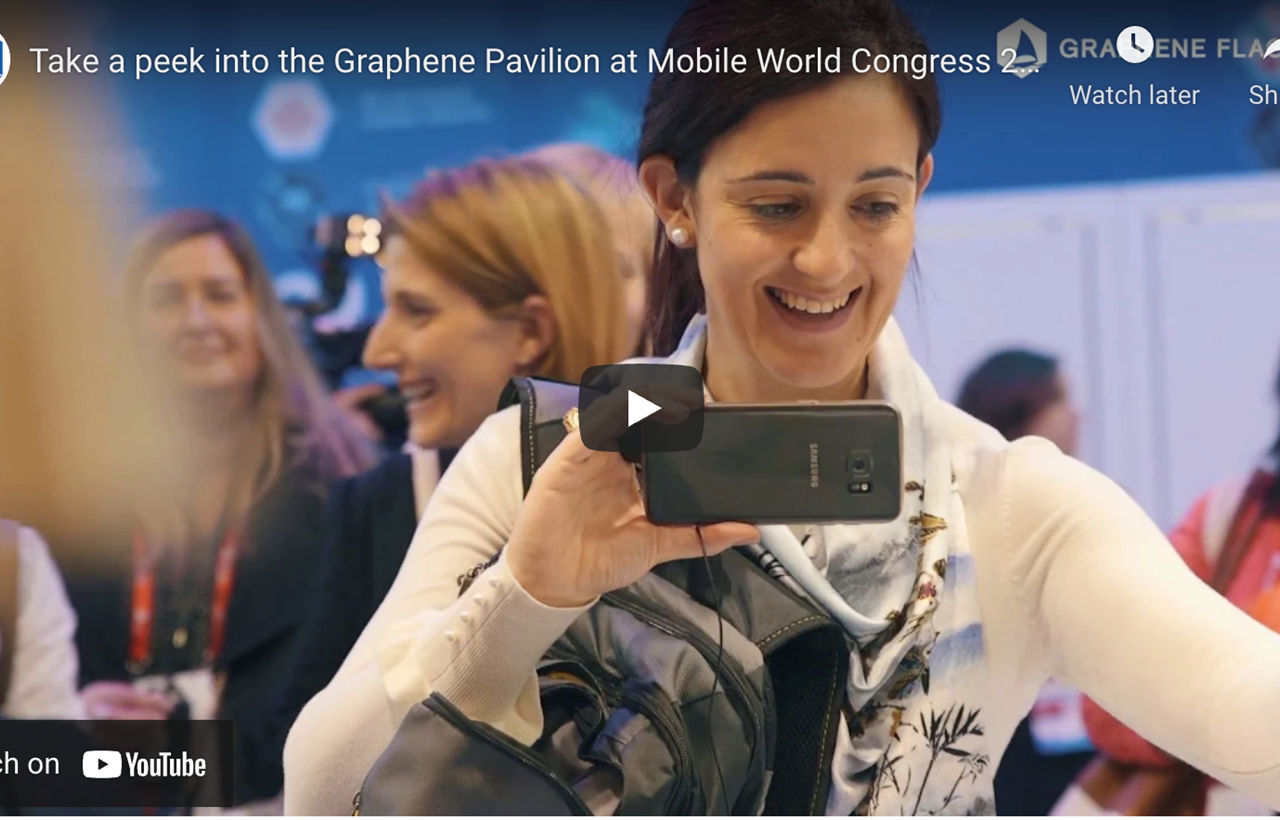 Take a peek into the Graphene Pavilion at Mobile World Congress 2018
For the third year running, Graphene Flagship researchers made an impact with a strong show of graphene technologies at Mobile World Congress, held in Barcelona 2018. The Graphene Flagship presented a wide selection of cutting-edge graphene technologies ranging from data communication, energy, Internet of Things, biomedical and wearable technology and sensor applications.
The Graphene Pavilion was organised by the Graphene Flagship, curated by ICFO and supported by the European Commission and the GSMA.
The Graphene Pavilion featured four different innovation areas: Sensors and IoT; DataCom, Wearables and Health; and Energy. Each area containing specialised demonstrators and prototypes developed by leading industry and academic partners. New in 2018 was the Graphene Knowledge Centre, a part of the Graphene Pavilion dedicated to telling the story behind graphene and related materials and to give an insight into the material's roadmap.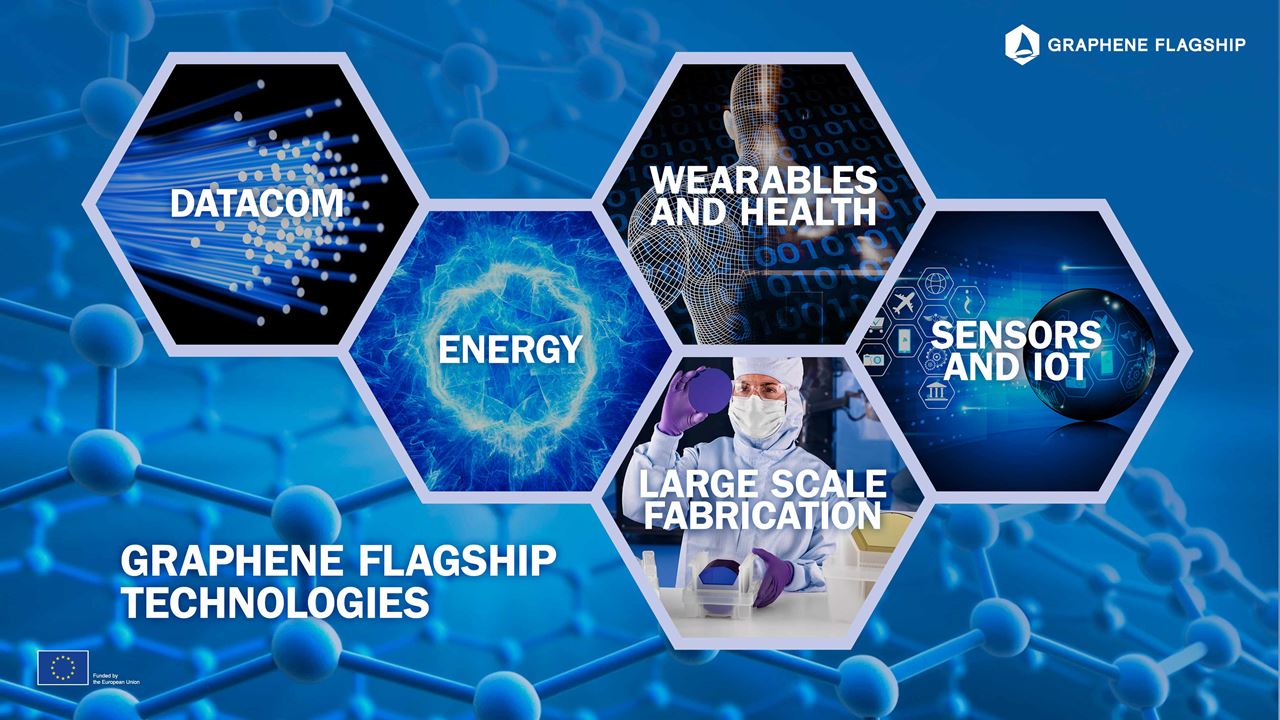 Digital Brochure of the Graphene Pavilion
Flip through the digital brochure of the Graphene Pavilion and learn more about its fascinating graphene technologies
Graphene Pavilion Digital Brochure