Article
---
By: Letizia Diamante
Graphene Flagship
Publishing date: 08 June 2022
By: Letizia Diamante
Graphene Flagship
Publishing date: 08 June 2022
Extruding polymers and graphene for academia and industry
Graphene Flagship Associated Member Costruzioni Meccaniche Luigi Bandera is committed to bridging the gap between research and manufacturing methods for extruding polymers with layered materials.
Graphene Flagship Associated Member Costruzioni Meccaniche Luigi Bandera is an Italian company specialised in the production of extrusion machines. A company with a long tradition – they built the first extrusion machine in 1943 – Bandera can also innovate, explore and test new materials, such as graphene.
Bandera produces machines to extrude new or recycled plastics, as well as biobased polymers – biodegradable materials derived from biomass, usually starch. Recently, they have also experimented with layered materials, and provided machines for academic institutions and companies enabling them to add liquid or powder graphene to the polymer mixture. 
Giovanni della Rossa, Innovation & IP Manager in Costruzioni Meccaniche Luigi Bandera, replies to our questions.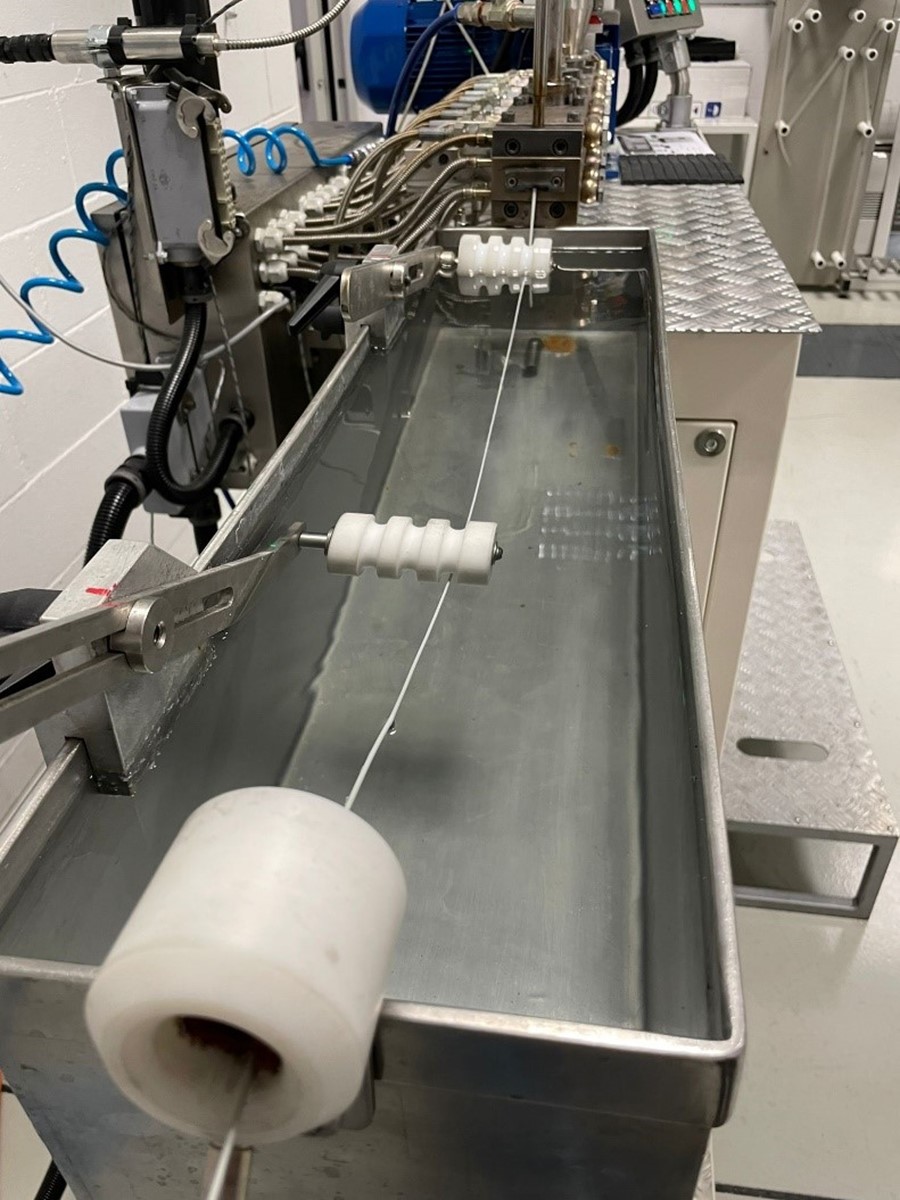 What is extrusion and what is it used for?
Extrusion is an industrial process that uses thermo-formable materials, or compounds made of advanced polymers/additives, to create objects of a fixed cross-sectional area. The material is pushed through a die for the desired cross-section. Depending on the shape of the die, the resulting material takes different forms. If the die is flat and thin, it produces films. If the die is small and round, the result is a long spaghetti-like filament that can be cut into pellets. The filaments can be used in 3D printing, while the pellets can be further manufactured and shaped into different final products, via injection moulding or other procedures.
When did you think that graphene could be added in the extrusion process?
I heard Kostya Novoselov giving a talk in Germany a few months after he received the Nobel Prize in Physics. He said that graphene can increase the mechanical strength of plastic and is conductive. I immediately thought that it was a wonder material which could be used to create new products and improve existing ones.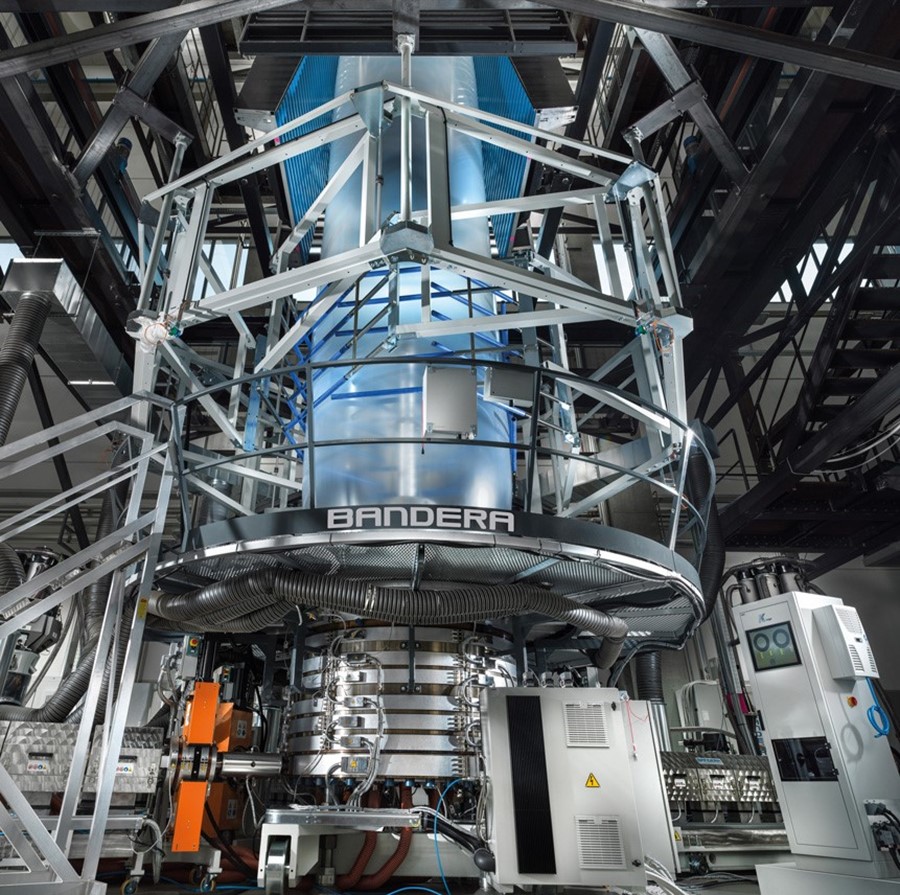 What are the most recent developments at Costruzioni Meccaniche Luigi Bandera?
We are developing a spray coating system with graphene ink that adds anti-fog properties to agricultural roofs, mainly greenhouses. We also extrude thermoplastic polymers, known as polyetheretherketone (PEEK), enriched with graphene. These will be used to produce 3D-printed objects with high mechanical load resistance and reduced friction, suitable as mechanical components.
What role have your played in the Graphene Flagship?
Bandera has fostered links between the academic and industrial worlds since the start of the Graphene Flagship. Researchers can contact us to test tailored mixtures of graphene and thermoplastics. Bandera's 5000-m2 R&D centre covers the entire process from research to industrial scale-up. Beyond producing machines that extrude from 0.3 to 3000 kilos per hour, the company offers purification of recycled polymers, blown film technologies and spray-coating. We work within several industrial sectors, including packaging, agriculture, construction and automotive.
We are happy to collaborate in the compounding and scale-up of extrudable products.