Article
---
By: Rebecca Waters
Graphene Flagship
Publishing date: 20 November 2019
By: Rebecca Waters
Graphene Flagship
Publishing date: 20 November 2019
Graphene for Biomedical Applications
Cinzia Spinato, Graphene Flagship Business Developer for biomedical applications, offers her insight on graphene applications for the biomedical industry.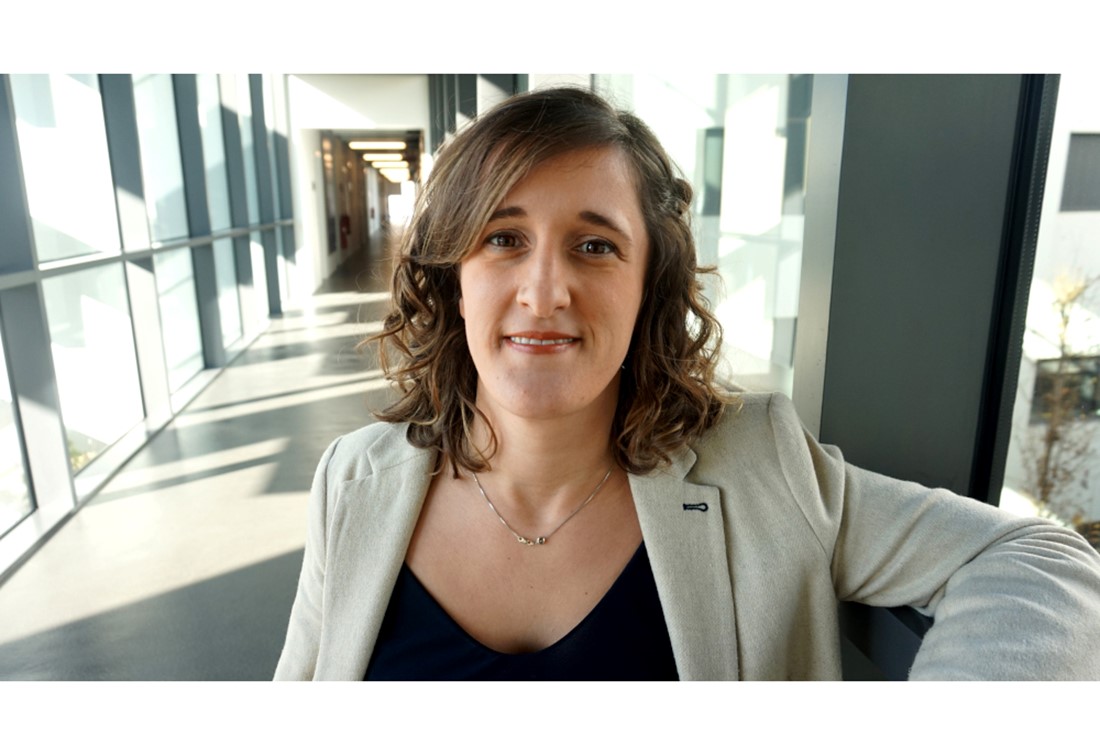 ​Cinzia Spinato is the business developer for biomedical applications for the Graphene Flagship. She has an academic R&D background in carbon nanomaterials for biomedical applications and experience in knowledge and technology transfer and market assessment, especially in the domain of life science and biotechnology. She offers her insights on graphene applications for the biomedical industry. 
What is the current state of graphene for in biomedical applications? What are the most promising areas for graphene in the current in biomedical market?
Graphene can be used in different sectors of biomedical applications, from its use as a scaffold for drug delivery, or antimicrobial coatings to applications as an electrode or transistor for stimulating and/or sensing biological signals. The most advanced and promising areas in the biomedical field are currently those where graphene is used in a device configuration. For example, in Point-of-Care or In Vitro diagnostics, graphene can be used as a sensor and be duly functionalized to tune its sensing capabilities. Graphene-based neural interfaces have also demonstrated the possibility to not only detect wavelengths in the brain that cannot be detected with current metal-based technologies, but also to stimulate the tissue, opening up possibilities for new therapies.
Another major advantage of introducing graphene in medical or diagnostic devices is that it can allow for a significant miniaturization of the sensing part, thanks to the high conductivity and sensitivity graphene facilitate in addition to other functionalities it enables (optical sensing, conductivity, pressure sensing, biosensing).
What challenges does graphene face in becoming integrated in biomedical technologies?
As in other graphene application areas, and in the biomedical field, crucial aspects are scale-up, standardization of the material, quality validation and stability. Overcoming these challenges will enable regulatory approvals necessary for the usage of new devices for diagnostics or clinical applications to go more smoothly. In addition, for any application in which the material comes in contact with human tissues, proof of biocompatibility has to be provided and clinical trials have to be undertaken. Thus I would say that one of the major challenges is not on the material side but on the availability of financial resources to support all the steps to the market.
What biomedical products or prototypes containing graphene are currently available?
The landscape of patents in this domain is definitely quite broad and growing, meaning that there is a great push for graphene innovation in medical and diagnostic applications. However, we will still need some time to see these technologies penetrate the market and reach the end-users. Preclinical products used in research activities will definitely come first.
Nevertheless, there are already start-ups and spin-offs engaged in the development of graphene-based technologies for the healthcare domain, mainly offering solutions for Point-of-Care or IVD analysis. Most of these are still at the prototype stage and working toward scale-up production or clinical validation, so in less than 10 years we might possibly see more of these products available. Some of these start-ups are Graphene Flagship partners, or associated to the project through their founders, as was the case for the three companies that were presenting their project at the Graphene for Health Investment Forum. 
Which graphene-enabled products would you say have a higher TRL (technology readiness level) and will reach end users soonest?
At the moment, within the Graphene Flagship the technologies that are more developed are vital sign sensors integrated into wearable devices, point-of-care biomarker sensors and a few flexible neural probes for monitoring or stimulating brain activity. However, although some of these technologies already have TRL 5-6, it will take a few years before we could see them in the clinical or diagnostic market, as they have to go through clinical validation first. Clearly, PoC and IVD diagnostic technologies will have a faster road to market, however, some of the therapeutic technologies might reach the first patients quite rapidly through compassionate trials. 
What is the importance of start-ups in creating innovation on graphene technologies for health?
Graphene technologies are mostly still unknown to the big healthcare or biotech companies, but these will be ready to invest in or absorb a deep tech start-up as soon as the technology moves forward into clinical validation, and its value and market potential increases. This is why it is important to invest in start-ups that bring forward disruptive technologies from the very early stages!