Article
---
By: Rosalind Moran
Graphene Flagship
Publishing date: 29 June 2023
By: Rosalind Moran
Graphene Flagship
Publishing date: 29 June 2023
"Graphene is the future": Italian start-up NANESA has a new strategy for delivering solutions
Young and innovative, Graphene Flagship Partner NANESA is creating products based on composite materials to meet the needs of clients across various fields.
NANESA is an exciting company. Young and innovative, this Italian start-up is working to produce and commercialise graphene-related materials. Indeed, NANESA believes graphene has a valuable role to play in market solutions.
NANESA is a special company within the Graphene Flagship as well as more broadly. It has a dual business model, being expert both in producing and commercialising graphene-related materials, and in providing products created using composites as solutions for industry clients. NANESA has also grown alongside the Graphene Flagship, having been involved in the project since its inception. Moreover, NANESA is unique within the Graphene Flagship for being involved in three Spearhead Projects – CircuitBreakers, GICE, and G+BOARD – which is more than any other Partner.
So what's the story behind NANESA? We sat down with the company's CEO, Emanuele Piciollo, to learn more.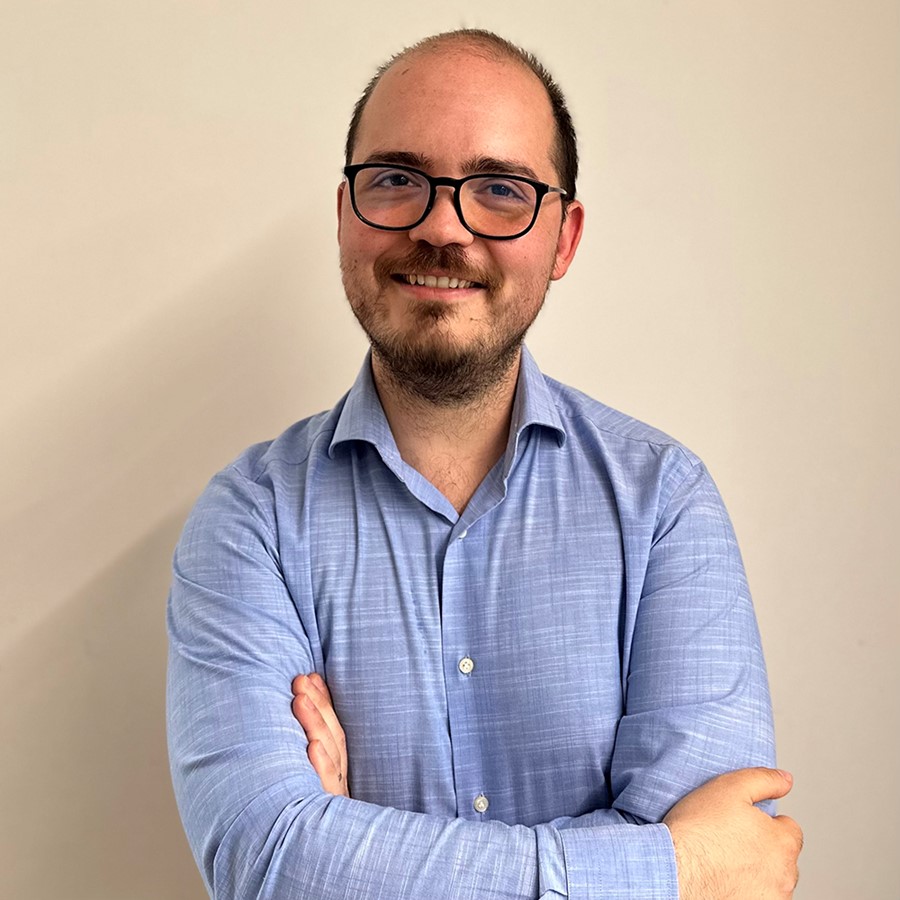 Hi Emanuele! Thank for speaking with us today. We understand that you joined NANESA relatively recently – can you tell us a bit about yourself and what made you keen to join the company?
Hello! Yes, I'm happy to give a recap. I joined NANESA in August 2022: the company's focus on innovation appeals to me, and much of its work also aligns with my own background as an electrochemist who started working on batteries and later on specialized in surface finishings, coatings and composites.
I was already interacting with NANESA as part of my former role at LEM, a surface coating industry. This is part of how I became conscious of NANESA's work and its impact to date, as well as its potential. I am highly interested in graphene-based applications and solutions, and I like the challenge of merging graphene with industrial needs within the market. As a result, joining NANESA was an exciting opportunity.
What does NANESA's work primarily involve?
NANESA produces graphene-based nanomaterials and enhances them by using them to develop high-performance multifunctional materials and formulations, to be applied in different industrial sectors.
The company was founded in 2013 as an Innovative SME, with the aim of industrially scaling the processes discovered by Italy's National Research Council (CNR) spin-off Punto Quantico. Researchers at Punto Quantico have been working since the 2000s on graphite-derived materials and discovered a green process for exfoliating graphite, capable of producing different graphene-based materials by modulating their physicochemical properties. Through both producing and commercialising graphene-related materials and creating products using composites, NANESA is continuing and furthering this work.
Today, NANESA's work primarily involves composites and coatings. We create the base materials for various clients' products – including the G+BOARD Spearhead project. Yet we are also considering moving into the electrochemical field.
It sounds like NANESA is growing… Where are people within the company planning on taking it next?
We are definitely growing! At NANESA, we believe that graphene is the future, and we are enthusiastic about bringing more graphene, graphene-related materials, and products to the market.
Something that we are looking to continue developing and scaling up is our R&D business. Not everyone is aware that we have an R&D business – some people think we solely produce materials. Yet the fact we also have an R&D arm is part of what makes our company special. As part of our R&D work, we help companies incorporate graphene into product development.
How do these collaborations with external companies typically work?
What usually happens is that external companies come to us with an idea, and we develop that idea with them, in confidentiality. We work together to develop products that incorporate materials we have developed creating new functionalities. The overall goal is eventually to sell that product as a solution.
Something exciting about NANESA is that we also effectively develop our own products – using composite materials – which can then be fine-tuned to suit different clients' needs. So when companies come to us with ideas, we are already in a position where we can begin discussing tangible development options with them. We have also found that the versatility of the materials we create means that our work has many different applications across sectors. For example, graphene-based heating composites and coatings can find uses in technologies ranging from heated car seats and steering wheels, to modern thermal blankets, to deep-sea diving suits. We also place a strong emphasis on creating products and solutions that are sustainable.
We wanted to ask you about sustainability, especially given it's something we value a lot within the Graphene Flagship as well. Can you tell us more about NANESA's sustainability efforts?
Environmental concerns are a focus at NANESA. With this in mind, we do our best to minimise waste in all aspects of our work: this benefits our customers and also has a positive environmental impact.
Indeed, large companies often come to us with a desire to become more sustainable, and we work with them to see how our products could help them towards this goal.
On an organisational level, we are currently working towards becoming B Corp certified, and hope to achieve this goal within the next few years.
One last question – what's it's like working at NANESA? What is the culture like?
Something great about NANESA is that the company truly values its people. Our teams at NANESA work well together and we have a strong culture of shared respect and collaboration. We all believe that a company needs good people, and to treat them well, in order to be intrepid, exploratory, and to create new technologies.
Our people are among our greatest assets. We employ a lot of researchers – among them chemists, materials scientists, and engineers. And we believe that if you are able to get all the people in a company moving in the same direction – as in the case of NANESA – there's no goal that can't be reached.
Thank you, Emanuele, for the inspiring insights!