Article
---
By: Letizia Diamante
Graphene Flagship
Publishing date: 07 February 2023
By: Letizia Diamante
Graphene Flagship
Publishing date: 07 February 2023
Materials of the future - Graphene and glass fibres
Graphene offers plenty of new functionalities to glass fibres
Graphene Flagship Associated Member Grafren AB in Sweden is making progress in developing graphene coatings of glass fibres that can be applied for several purposes, to obtain lighter products, provide EMI shielding and boost electrical, thermal and mechanical properties.   
Compared to carbon fibres, glass fibres offer a lower cost alternative in a wide range of options, from high-quality resin infused laminates for aerospace applications to short fibres for thermoplastics and injection moulding. Both carbon and glass fibres have their drawbacks. Carbon fibres are very costly, limiting their application to premium products only. They are also brittle and may crack when a rather low impact energy is applied. Glass fibres have lower mechanical characteristics, are heavier, temperature sensitive and electrically inactive.  
Grafren AB is now successfully employing an approach based on the direct coating of glass fibres with graphene flakes to improve glass fibres' properties. Conventional graphene paint- or binder-based coating approaches are not applicable to glass fibres. Graphene and glass fibres have to be integrated on the nanoscale level, assembling and arranging graphene flakes on the fibres' surface. "We coat the glass fibres using graphene flakes in a unique way. The resulting coating resembles a snake skin, with a lot of flakes arranged on the fibres' surface and overlapping with each other," explains Graphene Flagship Associated Member Grafren's CEO Erik Khranovskyy. Previously the team has successfully demonstrated the fabrication of lightweight and soft e-textiles – electrically conductive fabrics – using the same approach.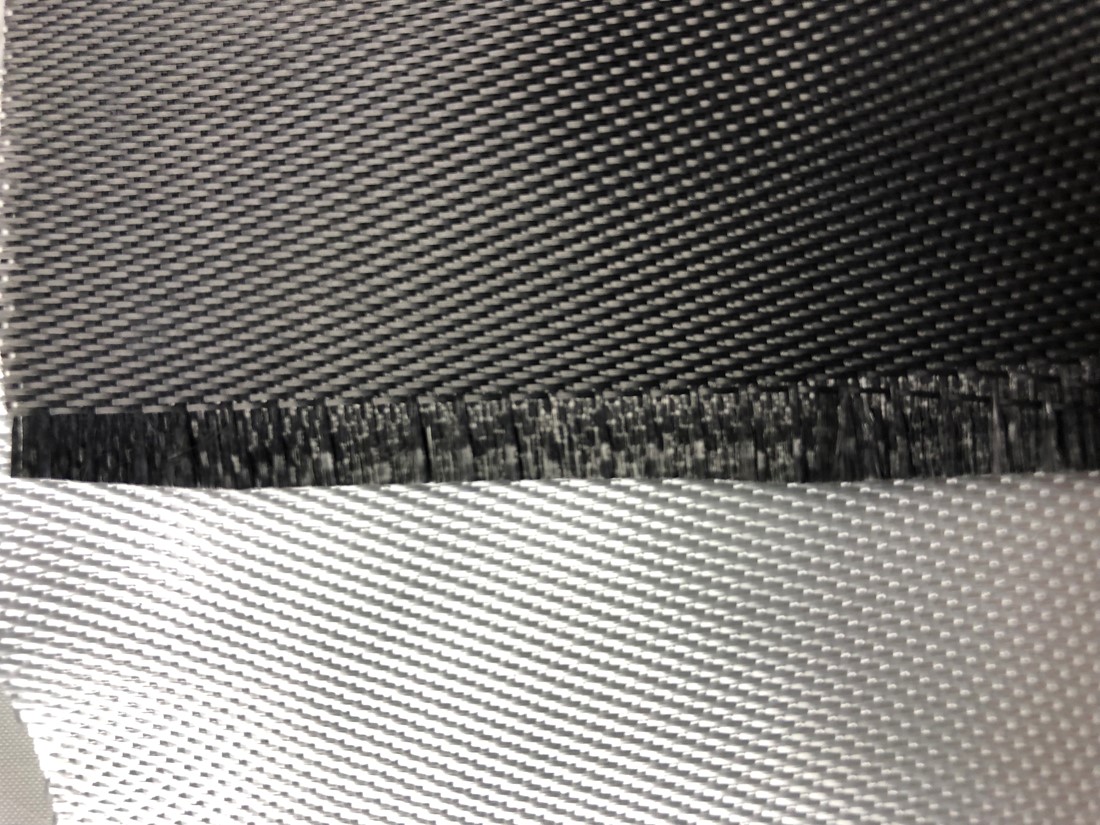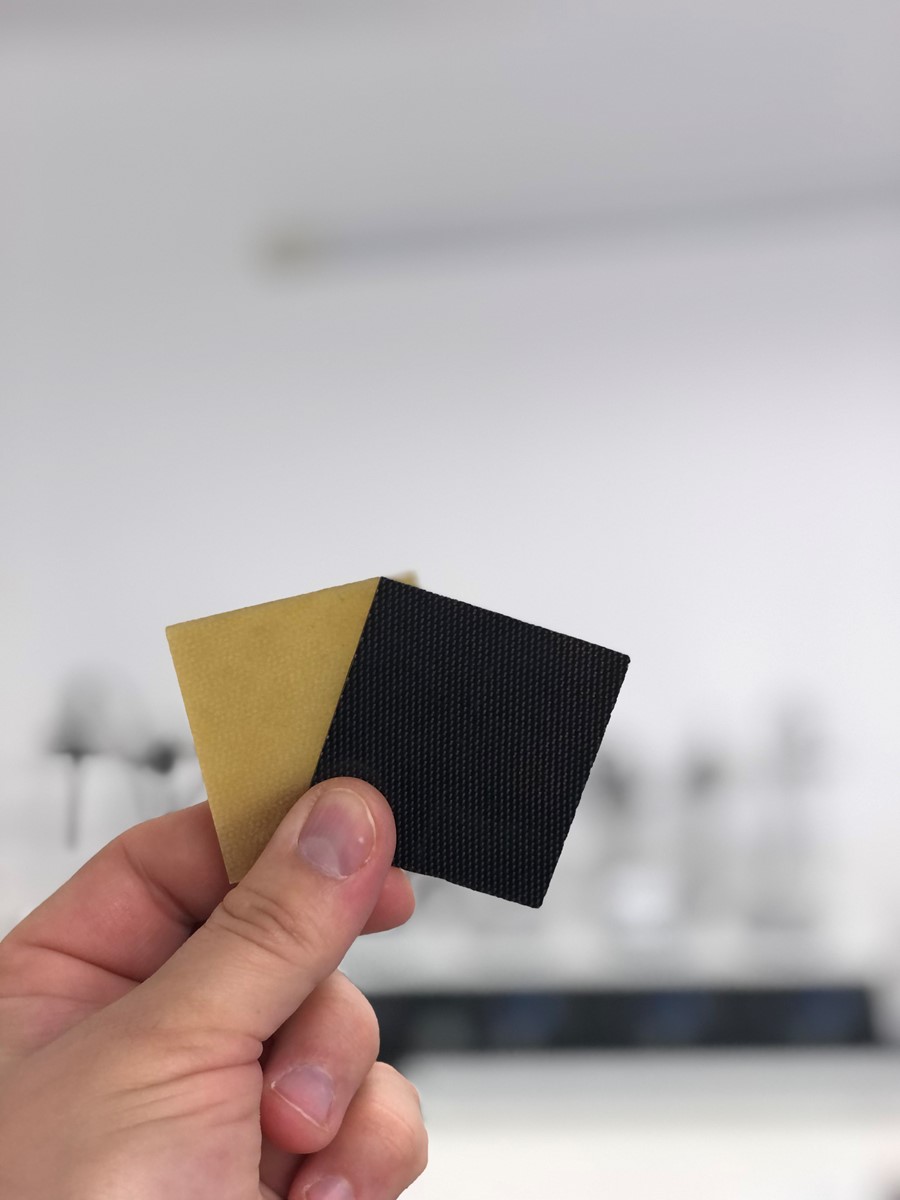 "We have validated this approach by coating more than 20 types, dimensions and weaving geometries of glass fibres, controlling precisely the coating uniformity and electrical conductivity. By changing the thickness of the flakes' coating on each individual fibre, we are able to adjust precisely the sheet resistance of the glass fibre fabric, from 1 MOhm/sq to 10 Ohm/sq," says Grafren's CTO Mike Zhybak.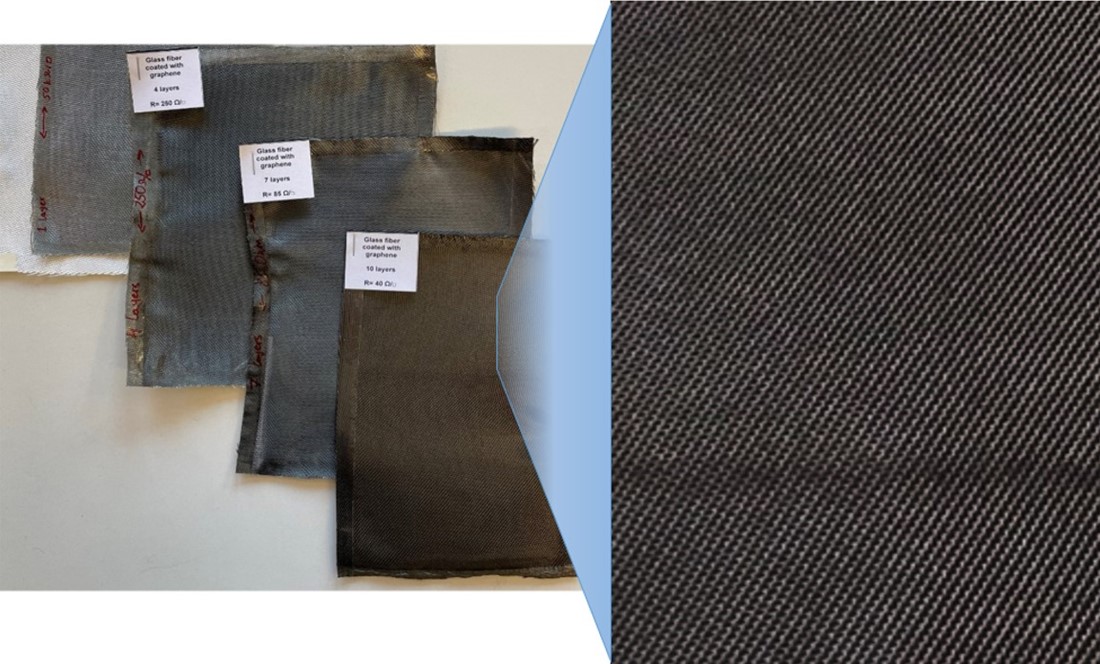 Controlled electrical conductivity adds exciting functionality to glass fibres: for example, separate layers of glass fabric coated by graphene can be used like wires inside the composite parts. When applied to vehicles, this material can transmit low-current signals, reduce the total vehicles' weight and eliminate the use of heavy and costly copper wires. "Graphene is a perfect choice for this, because the mechanical strength of the composite materials is not compromised," points out Khranovskyy.   
Secondly, graphene-coated glass fibres show electromagnetic interference (EMI) shielding – a barrier that protects devices or humans from external electromagnetic signals. Grafren observed a controllable EMI shielding efficiency in 1 MHz-40 GHz frequency reaching up to 60 dB. This function may be applicable to battery boxes in electrical vehicles, where glass fibres are preferred over carbon fibres due to lower cost. Furthermore, current metallic boxes weigh between 90kg and 160 kg, making them the heaviest part of e-vehicles – and graphene-based composite materials can reduce weight by 30 to 40%.  
Another crucial function that graphene conductivity grants to glass fibres is Joule heating – the production of heat due to the passage of an electric current. This could be applied to interior heating for e-vehicles or planes, as well as to de-icing functionalities for aerial vehicles.
"While large and civil aviation planes have quite advanced systems for de-icing, it is very often challenging for small planes and drones to operate in freezing conditions," explains Mike Zhybak, CTO of Grafren. "This is where Grafren's solutions can be useful. We offer graphene-coated glass fibres for integration as top layers for composite structures of small aerial vehicles".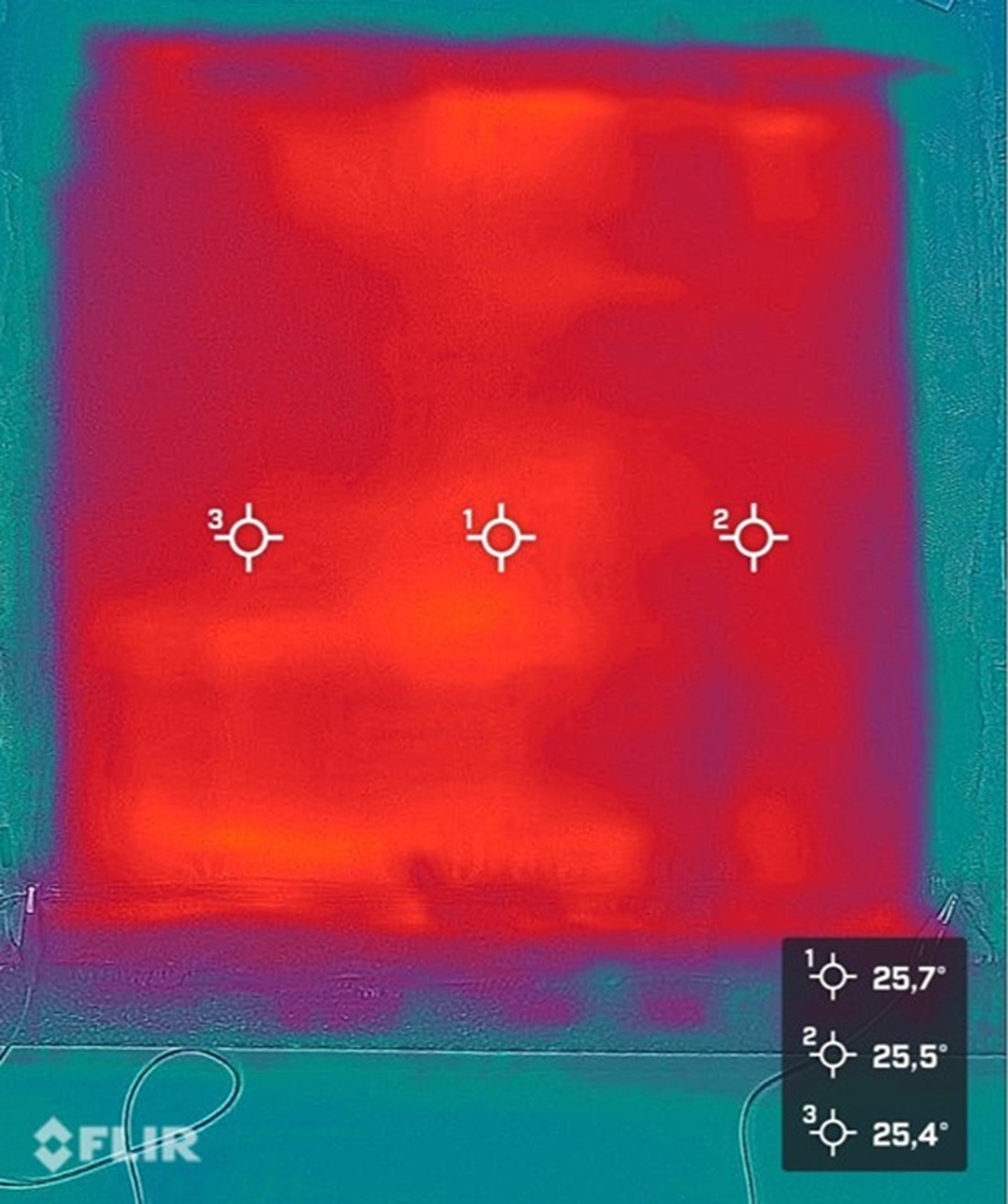 Furthermore, the thermal conductivity of glass fibres improves by approximately 100 times after graphene coating, according to Grafren's tests. This function is highly desirable for certain applications, such as engines and motors, where the excess heat has to be removed efficiently through the composite structure. The thermal conductivity of graphene spreads the heat to the environment. This is an extremely important function, especially in combination with EMI shielding. 
"Bare glass fibres melt under a gas burner spot fire of 1500°C after 6 seconds, while graphene-coated glass fibres are able to withstand 120 seconds. Simply put, a battery box covered with graphene-coated glass fibres grants the passengers of an e-vehicle on fire 20 times more time to leave the vehicle — and thus, a higher chance to survive," enthuses Khranovskyy.  
Video caption: A mere 5 gr/m2 of graphene coating makes glass fibre fabrics extremely fire resistant. G-Glass (Trademark by Grafren AB) can tolerate fire ca 10 times longer in comparison with standard glass fibre.   
Last but not least, graphene coating of glass fibres has a positive impact on mechanical properties: impact resistance of the composite increased up to 200%. This potentially enables the halving of the weight of the product where glass fibre is used for impact energy damping. "We are conducting the final testing for creating clear customer value propositions," explains Erik.