Article
---
By: Letizia Diamante
Graphene Flagship
Publishing date: 26 October 2020
By: Letizia Diamante
Graphene Flagship
Publishing date: 26 October 2020
Spotlight: Setting records for solar energy with Enel's Marina Foti
An interview with Marina Foti, expert in photovoltaics and leader of the Graphene Flagship's Spearhead Project GRAPES
Marina Foti is championing the transition to renewable energy. She works for Enel's 3SUN factory, Italy – one of the largest photovoltaics manufacturing plants in Europe – where she is responsible for subsidised projects and intellectual property within the Solar Innovation Team. She is also the leader of the Graphene Flagship Spearhead Project GRAPES, which aims to use graphene and layered materials to enhance the properties of two combined solar cell technologies: silicon, which is widely used, and perovskite, which is currently emerging. The project is a collaboration with several Graphene Flagship academic and industrial partners: the University of Rome Tor Vergata (Italy), Hellenic Mediterranean University (Greece), the University of Cambridge (UK), EPFL (Switzerland), Greatcell Solar (Italy), BeDimensional (Italy) and Siemens (Germany).  
How did you get your job in photovoltaics?
After studying physics at University, my first job was in the research and development team of a large semiconductor company working on flash memory devices. I started to work on photovoltaics in 2008 when the company explored this field for the first time. Afterwards, I joined the 3SUN factory at Enel Green Power, a world-leading company in the renewable energy sector.
Can you describe the goals of your research project?
Our research aims to improve the efficiency of photovoltaics using techniques and equipment that can be expanded on an industrial scale. For instance, we demonstrated a world-record power conversion efficiency of 25% on silicon solar cells of industrial size.  However, since silicon solar cells are gradually reaching their upper limits, we are looking into new possibilities and materials. The GRAPES project aims to design, fabricate and characterise a new type of solar cell based on silicon and perovskite, combined with graphene and related materials, with increased efficiency at lower costs. Silicon and perovskite materials absorb a wide range of light in the spectrum, while graphene helps to improve the perovskite's stability and protects it from humidity and environmental contamination. 
How can our society benefit from this?     
Enel is committed to addressing the UN's Sustainable Development Goals (SDGs) to create a more environmentally friendly and prosperous planet. The new graphene technologies applied to photovoltaics will lead to more efficient and reliable solar cells. This will contribute to the uptake and spread of renewable, affordable and clean energy (SDG 7).
For both solar panels and wind turbines, we have seen an outstanding and unprecedented decrease in the levelized cost of energy (LCOE), which is the average cost to generate electricity over a plant's lifetime. According to the International Renewable Energy Agency (IRENA), the LCOE for solar photovoltaics fell by 82% between 2010 and 2019, for wind onshore by 39%, and for wind offshore by 29%. Such reductions made renewable energies much more cost-competitive or even cheaper than the cheapest sources of fossil fuels. Constant innovation will allow us to achieve even more progressive goals.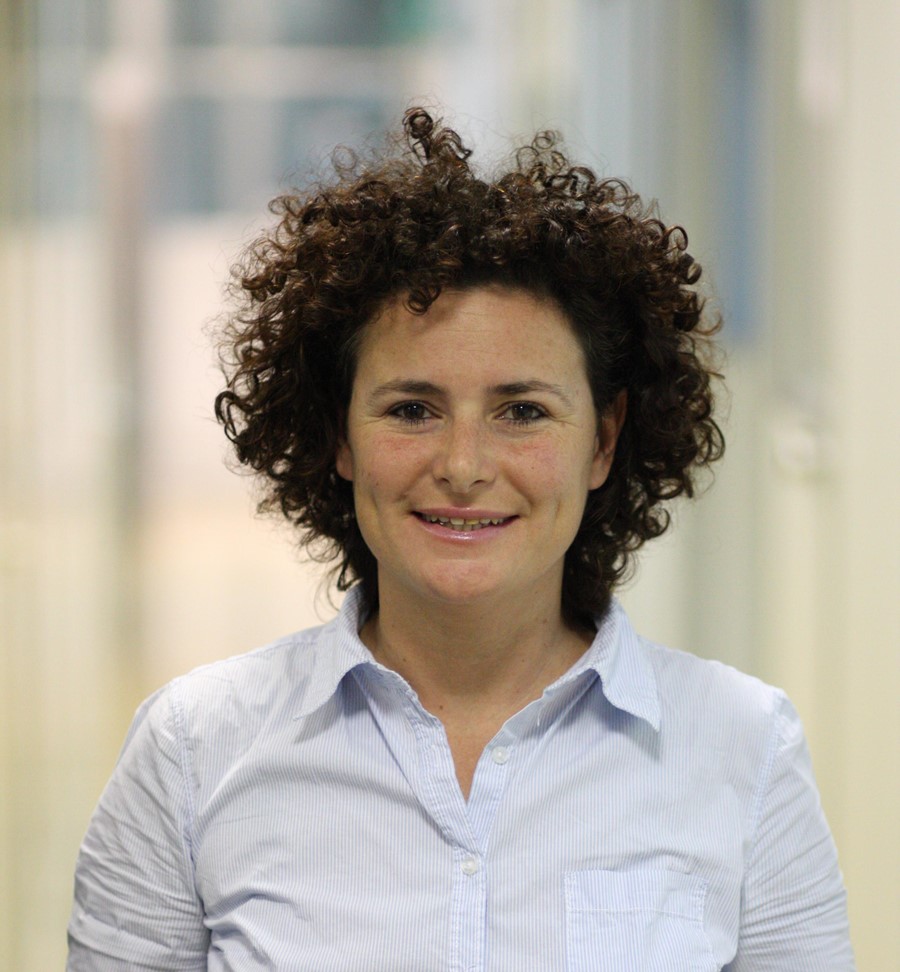 What are the biggest milestones in your career?
I consider career and life as a continuous path. I was very proud of the 3SUN fab opening in Catania, Italy. I see the results of our hard work materialised at the industrial site that produces silicon solar cells based on the heterojunction technology.
Who is your role model?
I do not have a model, but I draw inspiration from many people who work with dedication and passion, pushing forward their limits without giving up in the face of adversity. An extraordinary example is the racing driver and paracyclist, Alex Zanardi. I am inspired by his determination when facing the tests and trials of life. I particularly like his unique "five second rule:" a rhetoric that says once you reach a point – in a race or in life, when you have given absolutely everything – carry on for just five more seconds, and extraordinary things can happen. I wish for him to stay strong for many more seconds and to overcome his current difficulties.
Why do you feel that diversity is important for the Graphene Flagship's progress?
Over the course of my life, I have worked with many multicultural and interdisciplinary teams. I always find that different cultures, skills, backgrounds, ways of thinking and points of view are important to develop original solutions and foster innovation.
We celebrate diversity in my place of work. Enel's Global Diversity Policy sets out a series of concrete initiatives aiming to promote equal opportunities and diversity in terms of gender, age, nationality and disability. Diversifying the workforce helps to improve team spirits, bolster mental well-being and increase personal satisfaction, helping businesses to achieve important economic benefits in terms of competitiveness and attractive vis-à-vis investment funds.
What are your plans for the future?
In the near future, I am going to continue with my current research and projects in order to beat another solar cell efficiency record. I am also keen to explore new uses of the solar modules that have reached the end of their lifespan, with a view to facilitating a circular economy. Afterwards, I am ready for new, interesting challenges and the adventure that this job can offer me.