Article
---
By: Letizia Diamante
Graphene Flagship
Publishing date: 30 April 2020
By: Letizia Diamante
Graphene Flagship
Publishing date: 30 April 2020
Collaboration breeds success in the Graphene Flagship
​Collaboration is at the heart of the Graphene Flagship. Top level researchers in academia, research and industry across Europe are encouraged to discuss strategies that will push graphene to the market.
"The Graphene Flagship is one of the largest collaborative research projects ever organised by the European Commission. We bring together about a thousand researchers from different backgrounds, working side-by-side on common projects. This collaborative ecosystem is what makes the Graphene Flagship a huge success," says Jari Kinaret, Graphene Flagship Director.
Here are just a few examples among the countless collaborations successfully established this year within the Graphene Flagship.
Collaboration for Knowledge
In 2019, the Graphene Flagship produced a comprehensive guide that condenses the knowledge of graphene production and processing acquired and developed by the Graphene Flagship over the past six years. Co-authored by 70 international experts and incorporating over 1,500 references, this open access review will benefit the whole materials science community across both academia and industry. The handbook, published by the Institute of Physics in 2D Materials, is a source of information for companies wanting to incorporate graphene and layered materials into their products.
"For scientists looking to study graphene and layered materials, or companies that want to mass produce them, this knowledge is vital," explains Mar García-Hernández, Graphene Flagship Work Package Leader for Enabling Materials and coordinator of this comprehensive review. This publication will certainly become the ultimate manual in the field of graphene production – just a month after its release, the 500-page paper had already been downloaded over 17,000 times!
Collaboration for Innovation
The Graphene Flagship also started a successful collaboration to push graphene-enabled batteries towards commercialisation. Graphene Flagship partner Italian Institute of Technology (IIT) worked alongside its spin-off company BeDimensional, now a Graphene Flagship Associate Member, and the established industrial manufacturer VARTA Micro Innovation GmbH, to stabilise silicon-lithium batteries using graphene. Graphene enables higher battery capacities that could be used in a variety of small electronic gadgets, from watches and wearable devices to car keys and wireless headphones.
Kari Hjelt, Head of Innovation of the Graphene Flagship, insists: "This successful collaboration between Graphene Flagship partners exemplifies the importance of the systematic support by the European Commission for high-tech innovations. It also highlights how Graphene Flagship Spearhead Projects can greatly help in our quest to move materials out of the research labs and into real components and products."
Another example of successful academic–industrial collaboration nurtured within the Graphene Flagship is in the field of graphene-enabled composites. A multidisciplinary team of researchers from academic institutions, commercial enterprises and world leading aerospace and automotive industries demonstrated the potential of integrating graphene and layered materials into composites for aircrafts and vehicles, making them lighter, which could potentially reduce CO2 emissions.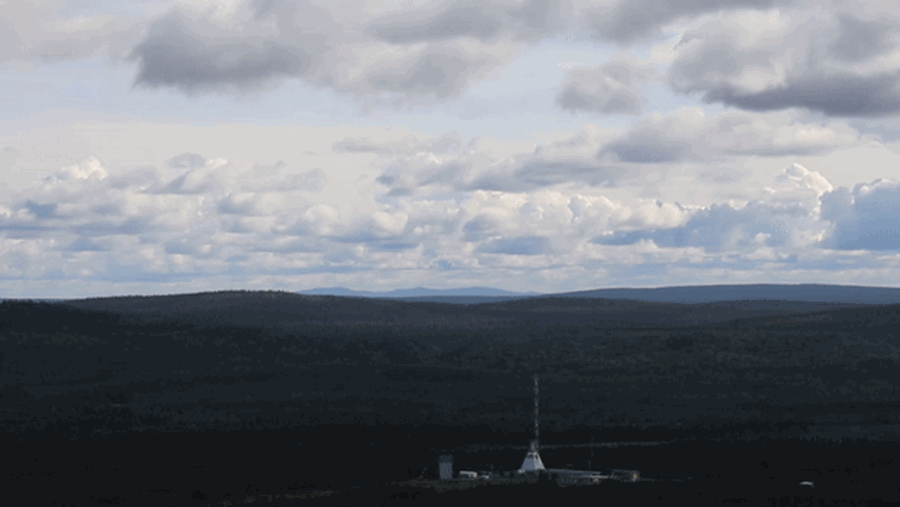 Researchers at nine partner universities1 joined forces with scientists at our partner companies Nanesa, based in Italy, and Avanzare, based in Spain, to review the technological viability of the composites. "Thanks to the Graphene Flagship, we could create many different prototypes to test properties such as flame retardancy, water absorption, electrical and thermal conductivity, and electromagnetic interference shielding," says Francesco Bertocchi, President of Nanesa and co-author of the paper.
Finally, our partners Airbus and Fiat-Chrysler Automobiles evaluated the impact of these prototypes on the aerospace and automotive industries – both key for the European economy – and assessed their commercial viability. "The Graphene Flagship provides a stable, clear, long-lasting partnership for different partners to work together," comments Vincenzo Palermo, Graphene Flagship Vice-Director and lead author of the paper.
Collaboration for Networking
Throughout the year, the Graphene Flagship Innovation Team hosted multiple Graphene Connect events to reach out to new potential partners and facilitate connections. Among them, the Graphene Connect & Health Investment Forum, held on November 6, 2019 in Barcelona, Spain, brought together academic experts in graphene, as well as investors and business leaders from the healthcare and medical sectors.
The Graphene Flagship and COMB, in collaboration with ICN2, organised this event to showcase graphene-enabled innovative projects and prototypes targeting the healthcare sector. Moreover, Cinzia Spinato, Graphene Flagship Business Developer at ICN2, and Nadia Pons, Head of Innovation at COMB, agree that for the first time, Graphene Connect gave entrepreneurs in the field the opportunity to pitch their ideas directly to investors.
Also in the biomedical sector, a collaboration between Graphene Flagship partners2 facilitated the development of a new graphene-enabled implant to map low frequency signals in the brain. This technology paves the way for the next generation of brain-computer interfaces offering crucial information about the onset and progression of epileptic seizures and  strokes.
This technology was patented by ICN2, and the images were captured thanks to a technique developed by the ICFO researchers. The prototype was adapted for brain recordings thanks to external collaboration with the biomedical research institute August Pi i Sunyer (IDIBAPS), demonstrating that synergistic collaboration can yield fruitful, clear-cut results.
Finally, yet another rewarding collaboration enabled by the Graphene Flagship sent graphene into space. The Materials Science Experiment Rocket (MASER) 14 was launched on 24 June 2019 from the European Space Centre in Esrange, Sweden, thanks to a collaboration between the European Space Agency (ESA), the Swedish Space Corporation (SSC), and three Graphene Flagship partners.3
Studying the self-assembly of graphene flakes in a zero-gravity environment helps us to further understand graphene's fundamental properties, granting us insight into the methods and mechanisms of graphene printing on Earth. Moreover, these experiments are the first step towards graphene printing being available for long-term space exploration. Graphene-based composites for radiation shielding purposes are an essential requirement of manned space exploration.
Notes
Queen Mary University and National Graphene Institute, UK, FORTH-Hellas and University of Patras, Greece, CNR, University of Turin, University of Trento and KET-LAB, Italy, and Chalmers University of Technology, Sweden
Barcelona Microelectronics Institute (IMB-CNM, CSIC), Catalan Institute of Nanoscience and Nanotechnology (ICN2), and ICFO (all based in Barcelona, Spain)
Université Libre de Bruxelles, Belgium, University of Pisa, Italy, and the University of Cambridge, UK