Article
---
By: Graphene Flagship
Graphene Flagship
Publishing date: 29 May 2020
By: Graphene Flagship
Graphene Flagship
Publishing date: 29 May 2020
Deep Dive: Meet the Graphene Flagship Partnering Division
​Our Associate Members and Partnering Projects make up the Graphene Flagship Partnering Division. These are other EU-funded projects, research initiatives in Member States, as well as SMEs and large industrial companies who work in close collaboration with the Graphene Flagship. This partnership greatly extends our reach in terms of technological and research expertise by fostering collaboration beyond our Core Partners. The Graphene Flagship Partnering Division has yielded some great results so far.
"Since a number of the partnership projects involve members of the Graphene Flagship, the Division facilitates the building of a Europe-wide network of research facilities and experts with outstanding potential for research and innovation in the field of graphene and layered materials," explains Yuri Svirko, Partnering Division Leader, from the University of Eastern Finland."
Join us on the first of a series of deep dives into the Graphene Flagship's multidisciplinary initiatives and teams. We begin by taking a look at the activities and achievements of a few of our collaborators in the Partnering Division.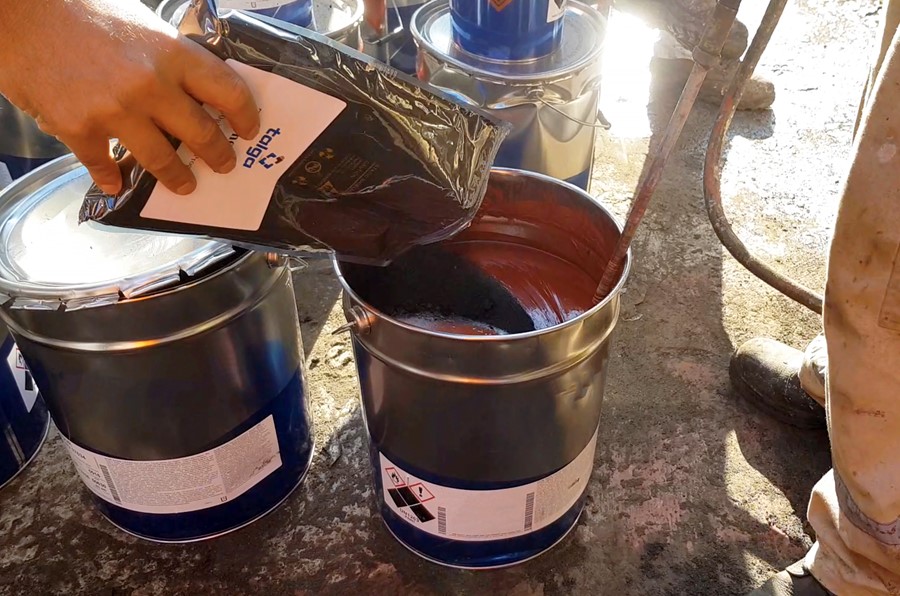 TALGA
Over the past year, graphene additive and advanced battery anode material provider Talga Resources Ltd has developed a maritime coating product, TalcoatTM, which is now undergoing a large-scale commercial trial on a 33,000-tonne container ship. The Talcoat product, in the form of an on-site dispersible powder, and a 2-part epoxy based commercial coating system were supplied separately and mixed on-site by paint applicators before spray application to the vessel during dry docking, an improvement over normal graphene-based products that typically require factory conditions to be dispersed. The performance of the coating, intended to incorporate graphene's exceptional strength amongst other benefits to the ship's primer coating system, will be evaluated over the next 12 to 18 months.
CoExAN
The development of on-chip integrated carbon-based opto-electronic nanocircuits requires fast and non-invasive structur­al characterisation of their building blocks. Recent advances in the synthesis of single-wall carbon nanotubes and graphene nanoribbons allow for their use as atomically precise building blocks. However, while catalogued experimental data are available for the structural characterisation of carbon nano­tubes, such an atlas is absent for graphene nanoribbons.
In 2019, researchers from CoExAN, a Graphene Flagship partnering project, theoretically investigated the optical absorption resonances of armchair carbon nanotubes and zigzag graphene nanoribbons continuously spanning the tube (ribbon) transverse sizes from 0.5(0.4) nm to 8.1(12.8) nm. They showed that linear mapping is guaranteed between the tube and ribbon bulk resonance when the number of atoms in the tube unit cell is 2N+4, where N is the number of atoms in the ribbon unit cell. Thus, an atlas of carbon nanotubes' optical transitions can be mapped to an atlas of zigzag graphene nanoribbons.1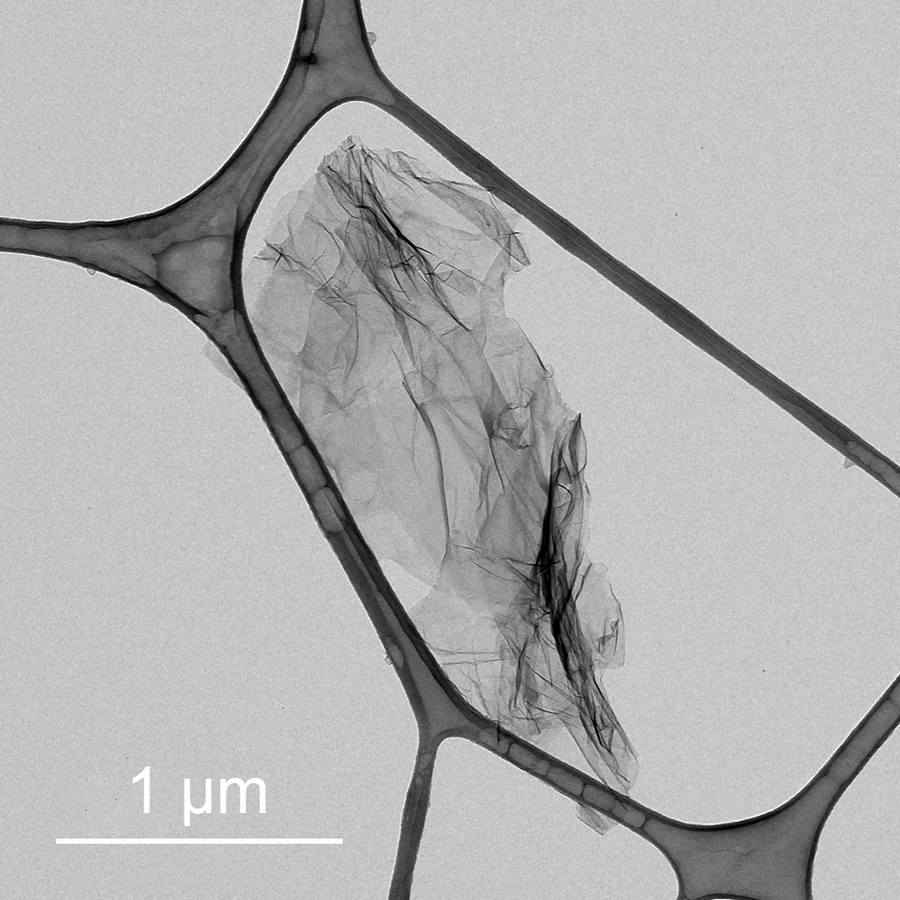 G-IMMUNOMICS
Light exposure of graphitic carbon nitride (g-C3N4), a novel 2D material, resulted in the formation of reactive oxygen species, causing the death of cancer cells in vitro and in vivo, as evidenced by classical methods as well as omic approaches. The photo-excitation of g-C3N4 could be used effectively in a photodynamic therapy protocol for cancer treatment without any other nanocarrier, additional photosensitiser or chemotherapeutic drug, the G-IMMUNOMICS researchers found.2
Institute of Chemistry, Technology and Metallurgy
Wrinkles often form on graphene grown using chemical vapour deposition (CVD) on traditional metal substrates such as copper or nickel, as a result of the substrate shrinking as it cools. Recently, molybdenum has emerged as an alternative substrate for CVD growth due to a better match of the thermal expansion of the substrate and graphene. 
Researchers at Graphene Flagship Associate Member the Institute of Chemistry, Technology and Metallurgy, Serbia, have investigated the quality of multilayer graphene grown on molybdenum and found that the graphene is free of large wrinkles that are common with growth on other metals, although it contains a dense network of small wrinkles. Their work demonstrates that graphene grown on molybdenum has low friction, high wear resistance and excellent homogeneity of its electrical surface potential and conductivity.3
H2O
The H2O partnering project has established chemical vapour deposition growth of large area monolayers of transition metal dichalcogenides (TMDs) with high structural and optical quality.4 In collaboration with the Core Project (Ulm University), H2O showed that the defect density in these 2D materials (such as MoS2, WS2, MoSe2 and WSe2) is of the same value as in the monolayers exfoliated from high quality 3D crystals, which results in only a five MeV width of the excitonic peak in the grown monolayers. This improvement opens up a broad range of 2D TMD applications in innovative photonic devices.5
 References
R. B. Payod et al., Nat Commun, 11, 82 (2020)
H Taheri et al., Small, 10, 1904619 (2020)
B. Vasić et al., Appl. Surf. Sci., 509, 144792 (2019)
S. Shree et al., 2D Mater., 7, 015011 (2020)
T. Bucher et al., ACS Photonics, 6, 1002 (2019)