Article
---
By: Rosalind Moran
Graphene Flagship
Publishing date: 31 March 2023
By: Rosalind Moran
Graphene Flagship
Publishing date: 31 March 2023
Graphene Flagship and NUS co-host first Singapore-EU workshop on graphene and 2D materials
The Graphene Flagship is building a global, collaborative network of graphene researchers and industry partners
Collaboration is a core value within the Graphene Flagship – and in 2023, we are expanding our international collaborative reach by building new connections with Singapore.
In partnership with the Graphene Flagship, the National University of Singapore (NUS)'s Institute for Functional Intelligent Materials (I-FIM) this week hosted the first Singapore–EU Graphene Flagship workshop. This workshop was designed to enable key researchers and industry stakeholders from Singapore and Europe to share research, innovations, and discuss possibilities for collaborations in graphene and related 2D materials.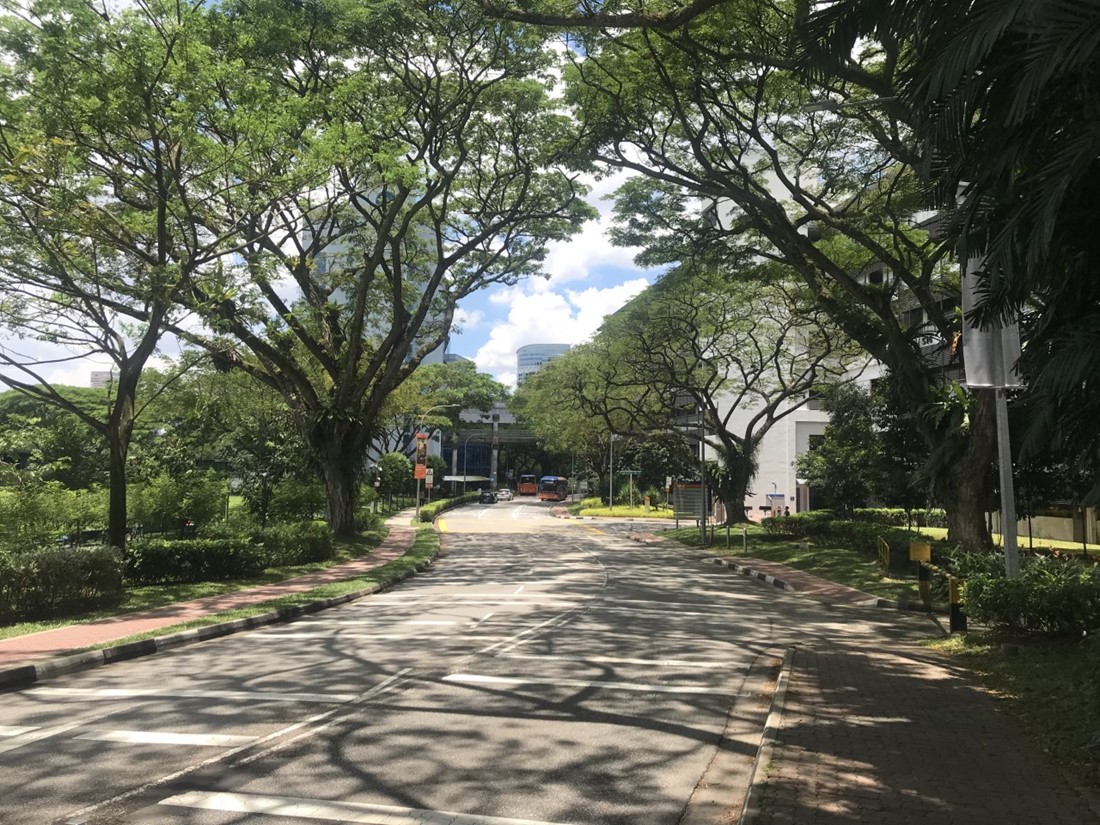 The National University of Singapore is emerging as a leader in graphene and 2D materials innovation, further consolidating Singapore's position as a hub for scientific and technological research and innovation in developing novel functional intelligent materials.
The Graphene Flagship's co-organisation with NUS of the Singapore-EU Graphene Flagship workshop is an indication of Europe's recognition of international innovators and collaborators working on 2D materials.
Singapore is a magnet for talent and entrepreneurship, both globally and more specifically within the Asia-Pacific region. I-FIM, for instance, is itself headed by Physics Nobel Laureate Sir Konstantin "Kostya" Novoselov FRS – who, along with Andre Geim, first produced and isolated single-layer graphene, in 2004.
I-FIM, which is dedicated to the design and creation of new intelligent materials, and further research centres at the NUS such as the Centre for Advanced 2D Materials, are strong examples of Singapore's ongoing commitment to building expertise and innovation in high-potential fields like graphene and 2D materials research.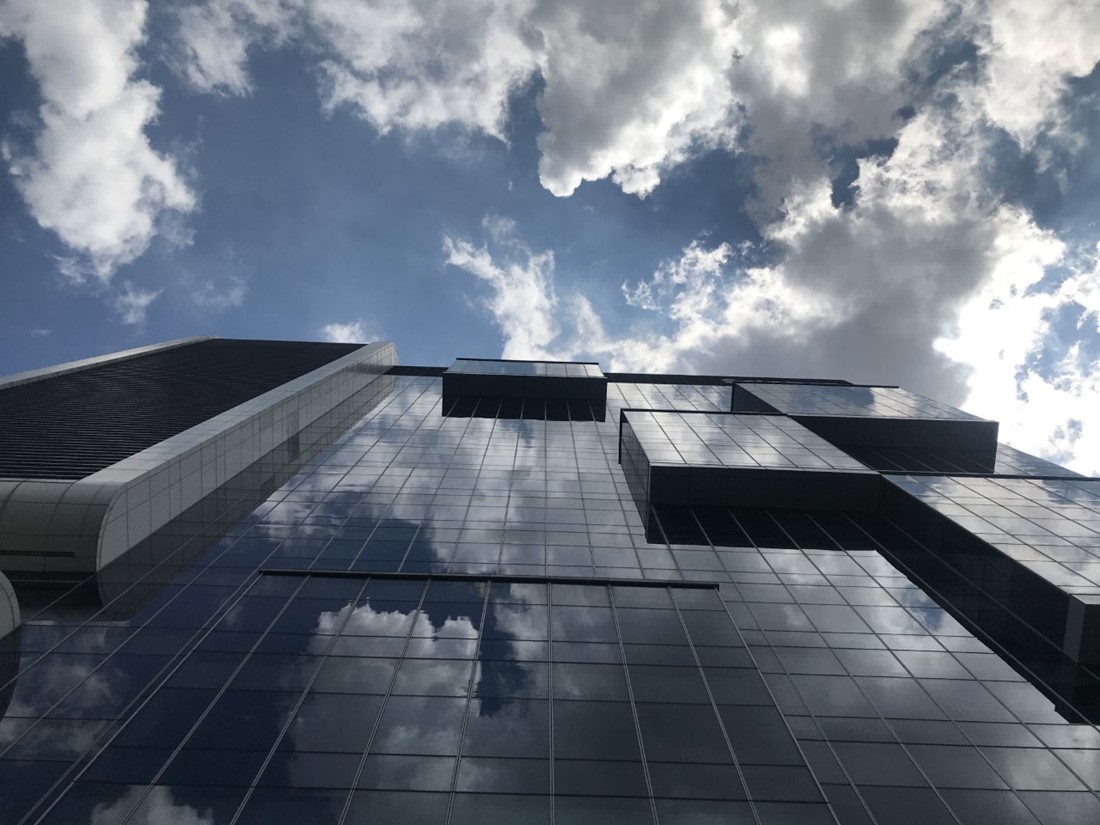 Singapore is also globally renowned for its extremely strong start-up culture. This reality makes it a natural home for cutting-edge research in areas such as graphene innovation, which is for now still relatively underexplored given graphene itself has been isolated for not quite two decades.
Professor Jari Kinaret, Director of the Graphene Flagship, noted that European collaboration with Singapore is timelier than ever given the present stage of the Graphene Flagship project.
"The Graphene Flagship is currently celebrating its tenth year. We are consequently taking stock of the project and considering both how far it has come, as well as where the research and collaborations formed as a result of the project will go next," said Professor Kinaret.
"One feature of the Graphene Flagship's development that has become apparent is that the project originally had a greater focus on fundamental science. Now, we have a greater focus on applications.
"This means that strengthening connections and collaborations on 2D materials research between researchers in Europe and Singapore is now more important than ever, given the particular expertise present in Singapore and at NUS."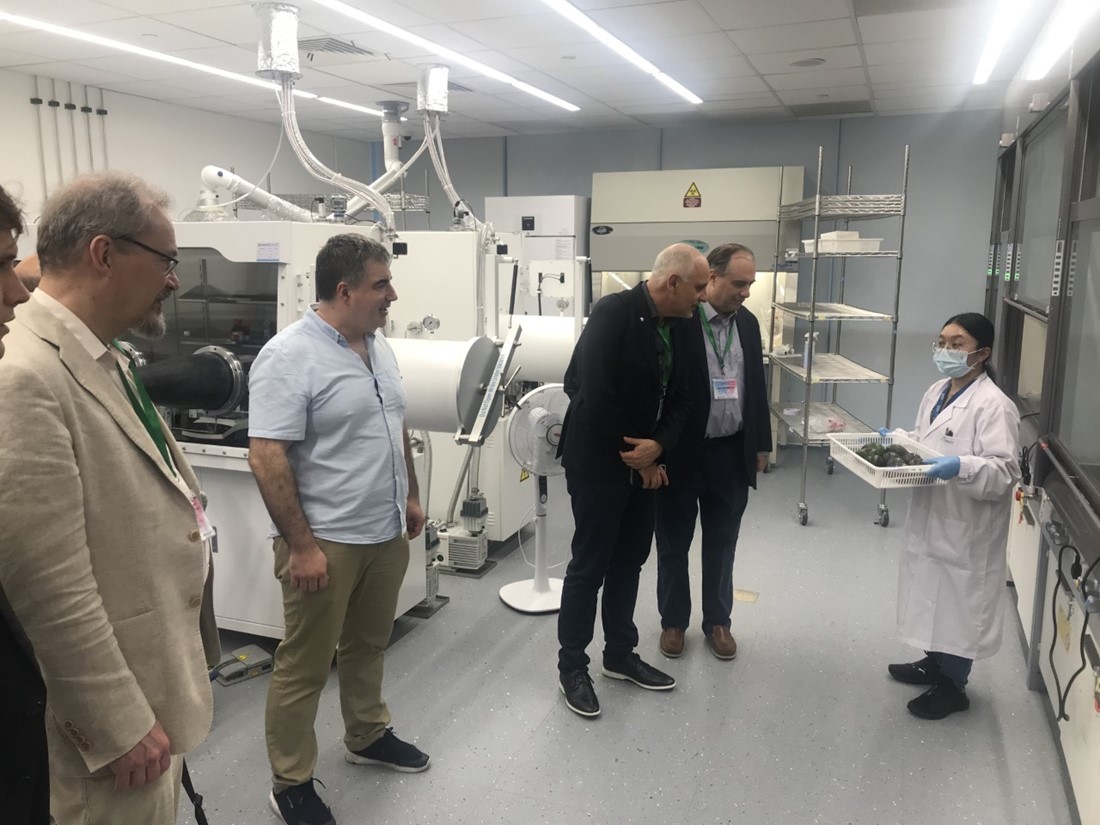 Professor Kostya Novoselov FRS, Director of the Institute for Functional Intelligent Materials and Chair of the Graphene Flagship's Strategic Advisory Council, commented that there is a strong commitment to innovation in Singapore that places this country – and NUS – at the forefront of exploring the properties and applications of novel materials.
"Ever since joining NUS in 2019, I have been continually impressed by the exceptional calibre of the university's researchers and the passion for innovation present in the university as well as wider society. Singapore has a strong focus on research and exploration: it is an excellent place in which to do research," said Professor Novoselov.
"I also strongly believe that in this particular environment, we are uniquely well-placed to accelerate research and produce new and great technologies. Singapore and NUS are pioneers both in creating novel materials and finding new and valuable ways of applying them."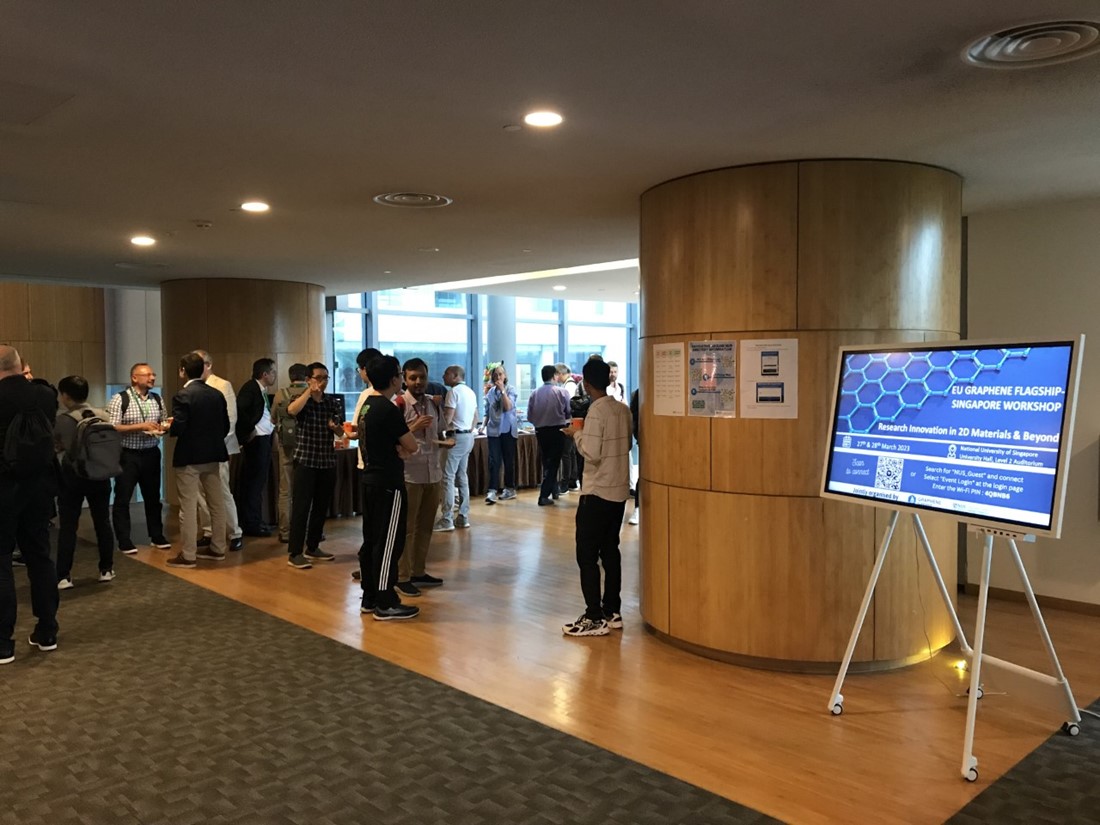 The week's inaugural Singapore–EU Graphene Flagship workshop, featuring a variety of impressive presentations by researchers based in Europe as well as in Singapore, made clear the value of the Graphene Flagship's focus on international collaboration. Singapore is an emerging hub for graphene and 2D materials research, and building new partnerships with academia and industry there is an exciting step on Europe's path to further continental and international innovation.