Article
---
By: Graphene Flagship
Graphene Flagship
Publishing date: 14 September 2018
By: Graphene Flagship
Graphene Flagship
Publishing date: 14 September 2018
Graphene Innovation Forum
The Graphene Innovation Forum at Graphene Week 2018 was well attended and generated valuable discussions about graphene's path to industrial applications.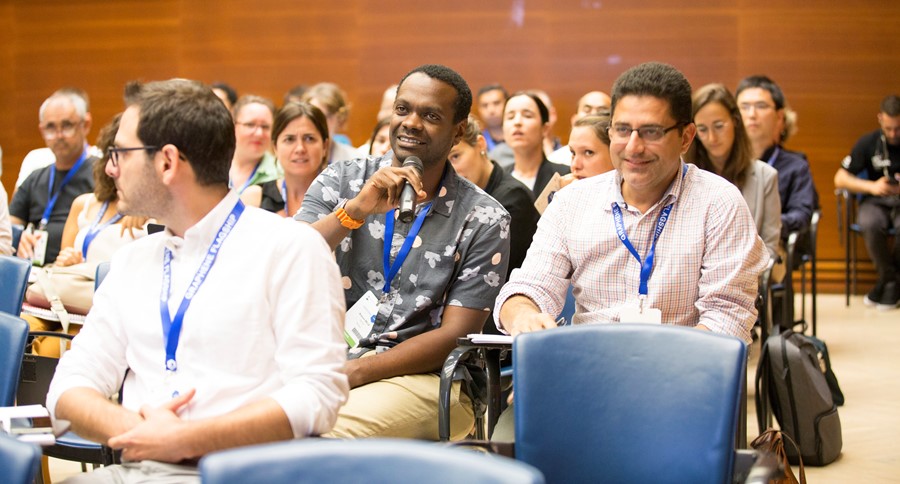 The first session, held on Monday, 10 September, was dedicated to roadmapping graphene and other 2D materials towards future applications. The session was opened by Thomas Reiss, leader for the Graphene Flagship's Industrialisation work package, who highlighted the Graphene Flagship's work identifying promising graphene applications for the Technology and Innovation Roadmap.
Other highlights from the Roadmap session included an impressive presentation by Antonio D'Errico providing a broad view on the future of telecom networks, a look at the Chinese graphene industry by Lijun Yin and some insights into what interactive and collaborative product design involving different stakeholders would look like by Blanca Guasch.
Tuesday's session on standardisation focused on the importance of developing standards for a material to become commercially successful. "There was a lot of interest in the standardisation session on day 2, underlining our view that this topic is key for industrialisation," says Reiss. There was a nice set of international contributions to this session, he adds. These included a talk on metrology and standardization in graphene and 2D materials by Angela Hight-Walker from the United States' National Institute for Standards and Technology.
On Wednesday, the Graphene Innovation Forum explored how to accelerate graphene and related 2D materials through to commercialisation. The talks generated a great deal of positive feedback, with three standing out in particular.
Francesco Bonaccorso discussed the IIT spinoff, BeDimensional, which sells graphene powders, inks and pastes. Bonaccorso explained how the company, which he cofounded, is keen to work with others in the industry and help build an entire value chain. His talk raised many questions about the method BeDimensional uses for production and the product in itself.
Iñigo Charola, from Graphenea, talked about a product the company launched in May. Instead of just selling high quality wafers, they have developed two sensor platforms intended to allow faster entry into the market as well as easier research. There was a lot of interest in this new product. From an electronics point of view, this is a very interesting product that opens up the possibilities for others (companies and researchers) to use graphene, Graphene Flagship Business Developer Johan Hammersberg notes.
The audience was also interested to hear the talk on the challenges and opportunities of the CVD graphene transfer process by IMEC's Ken Verguts.