Article
---
By: Rosalind Moran
Graphene Flagship
Publishing date: 03 February 2023
By: Rosalind Moran
Graphene Flagship
Publishing date: 03 February 2023
How Łukasiewicz–IMiF is creating charitable action using graphene research
Beyond the lab: graphene's special role in a Polish charity initiative
The Łukasiewicz Institute of Microelectronics and Photonics (Łukasiewicz–IMiF), one of the Graphene Flagship's key partners in Poland, recently explored a novel application for graphene: charity.
The institute donated various items – including graphene-based ones – to the Great Orchestra of Christmas Charity Foundation (GOCC). The GOCC is a major Polish charity that seeks to support public healthcare in Poland, with a focus on supporting children's medicine and enhancing the level of care offered to senior patients in geriatric and long-term care units.
The GOCC uses its funds to purchase equipment for Polish hospitals and clinics and run nationwide medical programs. In its 30 years of charitable endeavours, the charity has raised over 1.7 billion PLN (over €300 million) and has donated almost 70,000 pieces of medical equipment.
Łukasiewicz–IMiF donated several unique items to the GOCC which will be auctioned off as part of the charity's fundraising efforts.
These items included two beautiful pieces of jewellery: a heart made of 14-carat gold coated with G-Flake® graphene, and a heart made of silver with the addition of graphene and a pinch of glitter. In both instances, the graphene replaced enamel.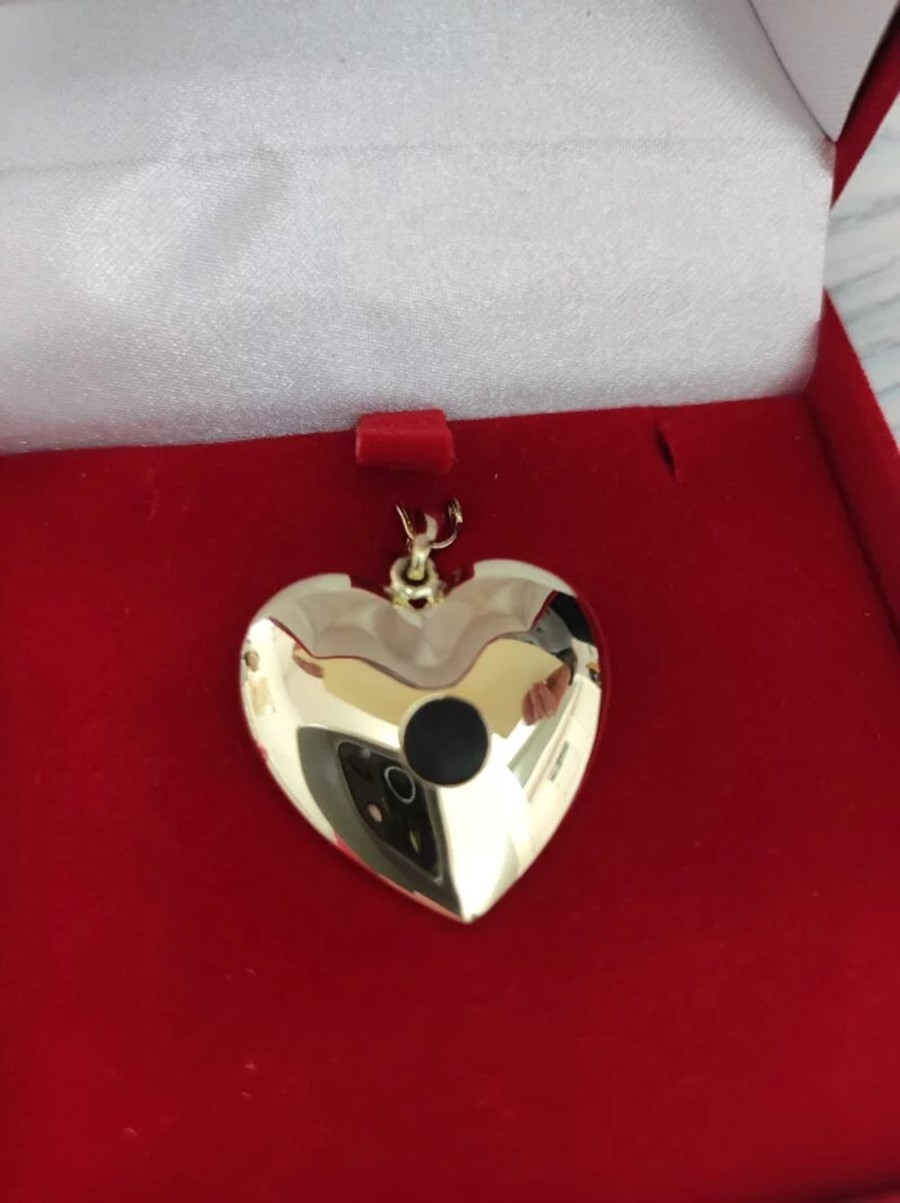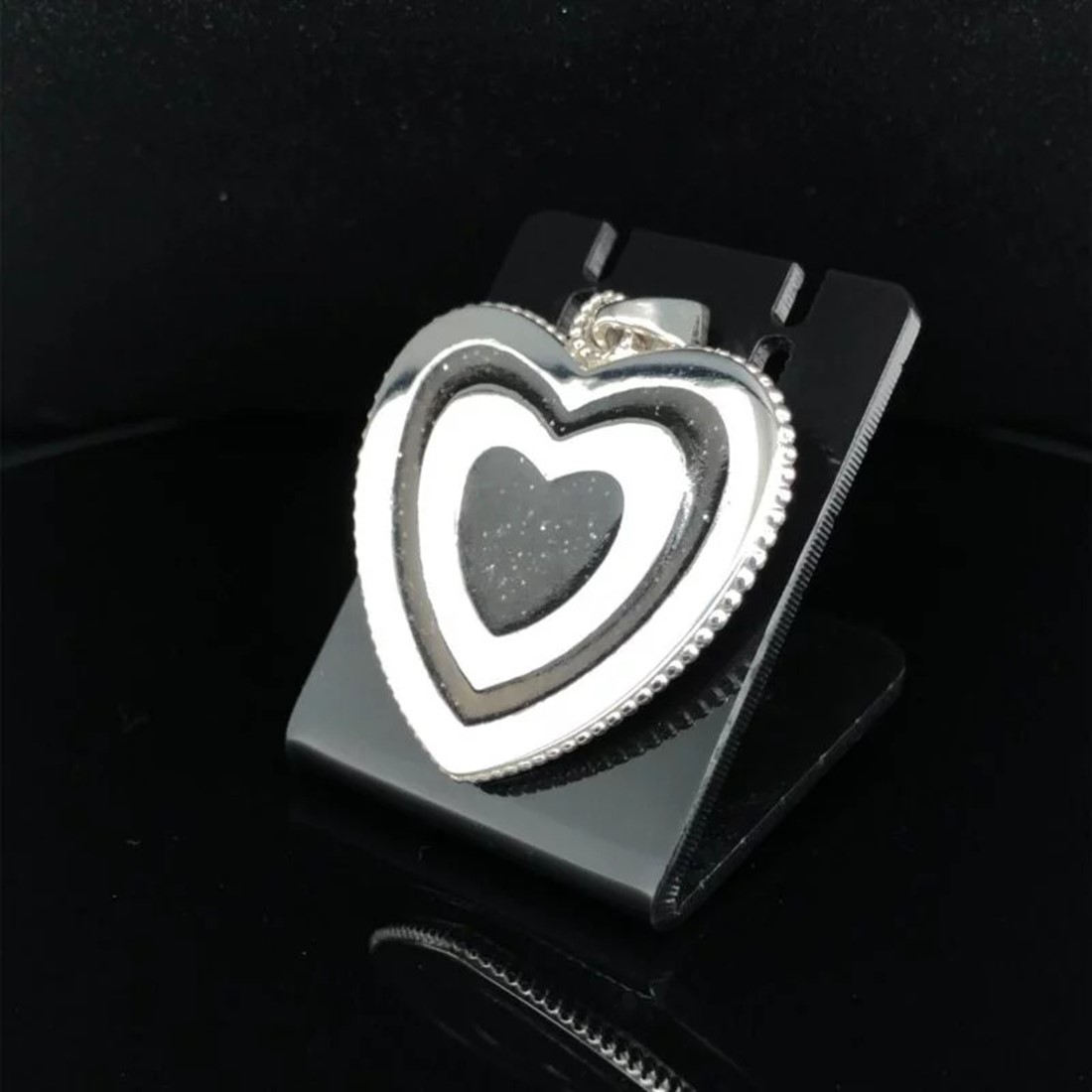 Both hearts were created by expert Krakow jewellers. The gold heart was crafted by Grzegorz Tryjefaczka and the silver heart by Piotr Tomaszewski and Rafał Puchlik.
Other items donated by Łukasiewicz–IMiF to be bid on at GOCC auctions include a stained-glass window in the shape of a snowy owl, made of silicon wafers, by Dr Michał Wiatrowski from WIATRAK composites; a 50x70 poster showing colorised SEM images; and two tours of the microelectronics and photonics laboratories of Łukasiewicz–IMiF research groups.
The GOCC is currently counting down to its annual 'Grand Finale' fundraising concert, happening this year on 29 January 2023. To learn more about the GOCC's work, you can visit their website here.
The theme of this year's GOCC Grand Finale – that of beating sepsis – is also close to the heart of one of the researchers involved in Łukasiewicz–IMiF's charitable initiative. Dr Adrian Chlanda, who donated the graphene incorporated into the jewellery, suffered sepsis as an infant and is passionate about efforts to combat the illness, which according to the World Health Organization is the cause of one in five deaths worldwide.
Dr Chlanda, of Łukasiewicz–IMiF's graphene research group, says this year's GOCC Grand Finale cause was of special personal importance to him owing to having been diagnosed with sepsis just after birth.
"Back in the day – almost 40 years ago – this diagnosis was equivalent to a death sentence," says Dr Chandla. "Yet I survived; and today, I'm a Flake Graphene Research Group Leader, hence I have a chance to alter the world.
"I am especially interested in biomedical applications of flake graphene. Graphene is an amazing material, and its potential for developing novel health devices is extremely exciting."
As for Łukasiewicz–IMiF, this institute with a big heart continues to deliver high-quality research and innovation with a global impact. With the mission of creating technologies of the future in response to the challenges of the modern world, Łukasiewicz–IMiF develops technologies for the production of new materials and examines their properties and potential uses in the power industry, electronics, photonics, medicine, aerospace, defence, space, and automotive sectors, among others. You can learn more about their projects here.
Amazing work, Łukasiewicz–IMiF!