Article
---
By: Letizia Diamante
Graphene Flagship
Publishing date: 15 October 2021
By: Letizia Diamante
Graphene Flagship
Publishing date: 15 October 2021
Large scale production of graphene oxide and its derivatives
Graphene Flagship individual Associated Member Abalonyx's CEO tells us about the safe and scalable production of graphene oxides for their customers worldwide.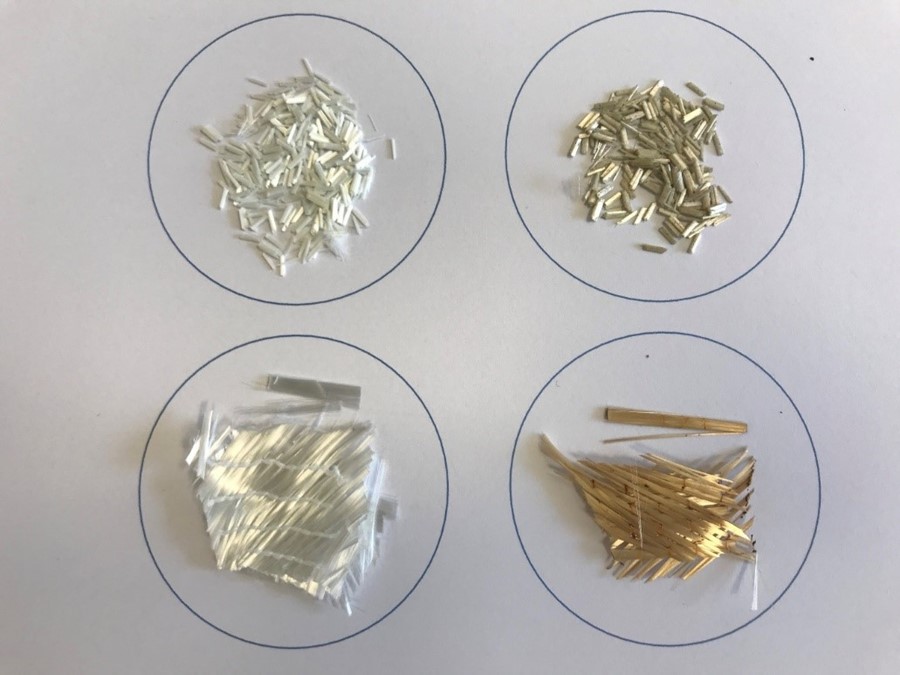 Graphene oxide (GO) is attracting an ever-growing interest from customers in a range of industries, including energy storage, corrosion protection, loudspeaker membranes, water filtration and composites. Several companies are also investigating the use of GO for anti-viral and anti-bacterial face masks.
Abalonyx is a Norwegian company specialised in the large production of GO and its derivatives, such as partly de-acidified GO, which is currently their best-selling product.
Abalonyx supplies GO to the Graphene Flagship's Spearhead Project Graphil, and is also a member of the REACH consortium for GO registration. Previously, it took part in a M-Era.Net project "NanoElMem," as Graphene Flagship's Associated Member between 2017 and 2020.
We speak with Abalonyx's CEO, Rune Wendelbo, about their current production capacity and ambitious plans for the future.
When did you start to work with graphene? 
We started to work with graphene in 2008 to develop flexible transparent conductive coatings for flexible touch screens. In that project, we used a compound named CCG, chemically converted GO, which is conductive and dispersible in water. For this purpose, we set up a robotic arm with an in-house built holder to manage the coating of 24 glass-slides in parallel. Over the first year, we consumed one gram of CCG to prepare about 2000 samples. Today we make one kilo of GO per batch, enough to coat about 800,000 m2 surface with a monolayer.
Which are the best highlights from your company?
Our most important achievement has been the invention of safe chemistry to produce GO with no risk of thermal runaway. This method was developed in 2014 - 2015 and was tested in an explosion lab, used for the oil and gas industry in western Norway in 2017. We ran five experiments, simulating five different worst-case scenarios which could cause an explosion, including stirring stops and cooling stops. The reaction mixture was ten degrees over the explosion limit for one hour, but did not explode: this is the magic of our chemistry, which I believe is unique.
Can you tell us about any interesting applications of GO?
We have invented a methodology to purify water contaminated with heavy radionuclides. The use of GO for this purpose was known, but we invented flocculants that can be added to separate GO/radionuclides effectively from water in less than one minute.
We also devised a cost-efficient method to coat glass-fibres with reduced GO. These fibers can be useful to reinforce concrete, whereas uncoated glass fibers dissolve in concrete's basic solutions. We also developed a range of composites, such as GO-magnetic nanoparticles.
We are now developing a water-based conductive ink with reduced GO, primarily aiming at screen-printing of electrodes for various applications. We may spin out these three technologies as new start-ups and focus on the production of GO in Abalonyx.
What are Abalonyx's unique selling points?
We have the capacity to reproducibly manufacture and sell kilos of quality graphene oxide at competitive prices. We know this market very well, have customers on all six continents, and sell to several other graphene producers. We see this as evidence of our uniqueness.
What is your ambition?
Our ambition is to become recognized as "The Graphene Oxide Company," setting the standards for GO worldwide. Our present production capacity is 2.2 kg/day, but we are looking for investors or industrial partners to expand it to 30 kg/day with a fully automated production line, designed in cooperation with a Norwegian engineering company. With this line in operation, our production cost will decrease from the present 800 €/kg to 200 €/kg. Estimates show further scale-up can reduce production cost to as low as 20 € per kilo, opening the way for many large-scale applications.
I see our GO becoming the reference GO worldwide, and we happy to collaborate with Graphene Flagship's Partners and Associated Members who can benefit from using Abalonyx GO.