Article
---
By: Rosalind Moran
Graphene Flagship
Publishing date: 01 June 2023
By: Rosalind Moran
Graphene Flagship
Publishing date: 01 June 2023
New global collaboration as Graphene Flagship connects Europe and Australia at Monash University event
The Graphene Flagship hosted its third Australia-EU Workshop in Melbourne, Australia
The Graphene Flagship is aware that success lies in collaboration – and that we need not limit our collaborations to within Europe alone.
With this in mind, on 30-31 March 2023, we worked together with Australian researchers and industry leaders to bring to life the third Australia-EU Workshop on Graphene and Related Materials, which was hosted by Monash University in Melbourne, Australia.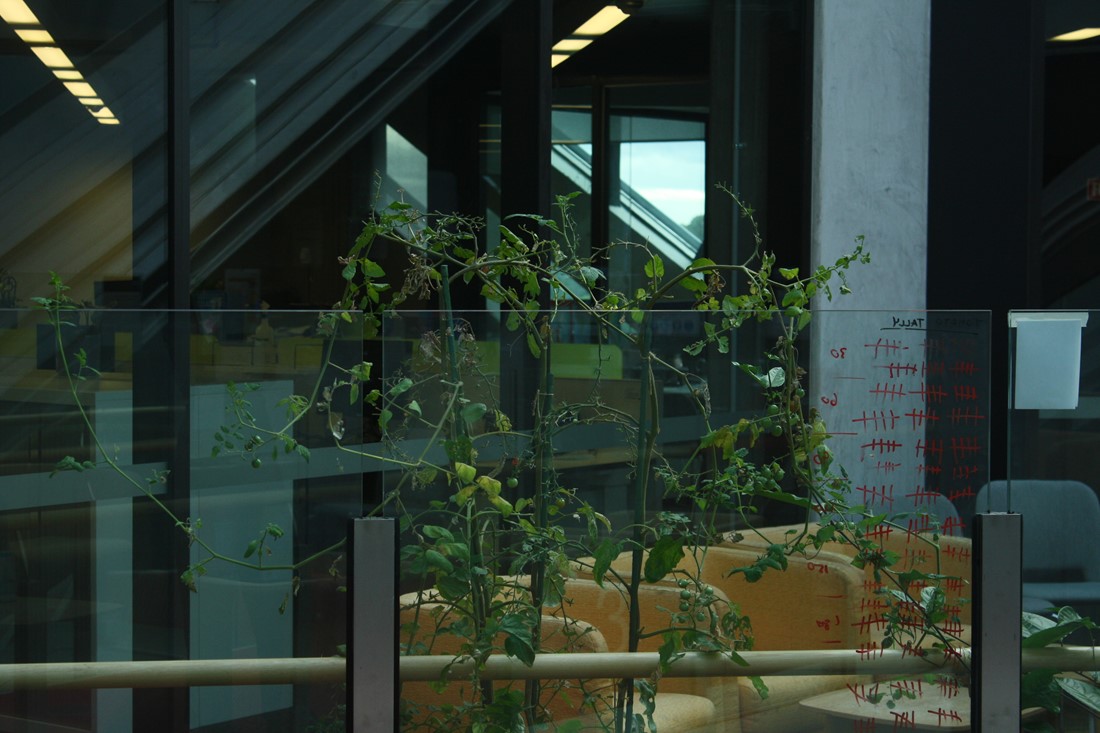 The workshop's aim was to provide a platform for research leaders in the graphene field and leading companies in the graphene industry to discuss the common challenges in moving graphene from research laboratories to commercial products. It also allowed attendees to identify opportunities for future collaborations across continents and oceans.
Moreover, the workshop offered European attendees the opportunity to witness the growing strengths of Australia's graphene research and industry sectors.
The workshop was co-organised by the Australian Research Council (ARC) Research Hub for Advanced Manufacturing with 2D Materials (AM2D), and the ARC Research Hub for Graphene Enabled Industry Transformation (GEIT).
The AM2D hub aims to provide a sophisticated environment for researchers and an industrial translation platform for manufacturers. It brings together leading academics, students, and industry partners to learn, apply, collaborate, innovate, and deliver industry transformation in advanced manufacturing.
The GEIT hub, meanwhile, is a collaborative research team across six Australian universities and five industry partners who are committed to developing a sustainable graphene-based industry in Australia. Researchers affiliated with GEIT are currently developing graphene-based technologies and products for application in sectors including mining, oil, gas and energy, biomedical, transport, construction, environmental, defence, and space industries.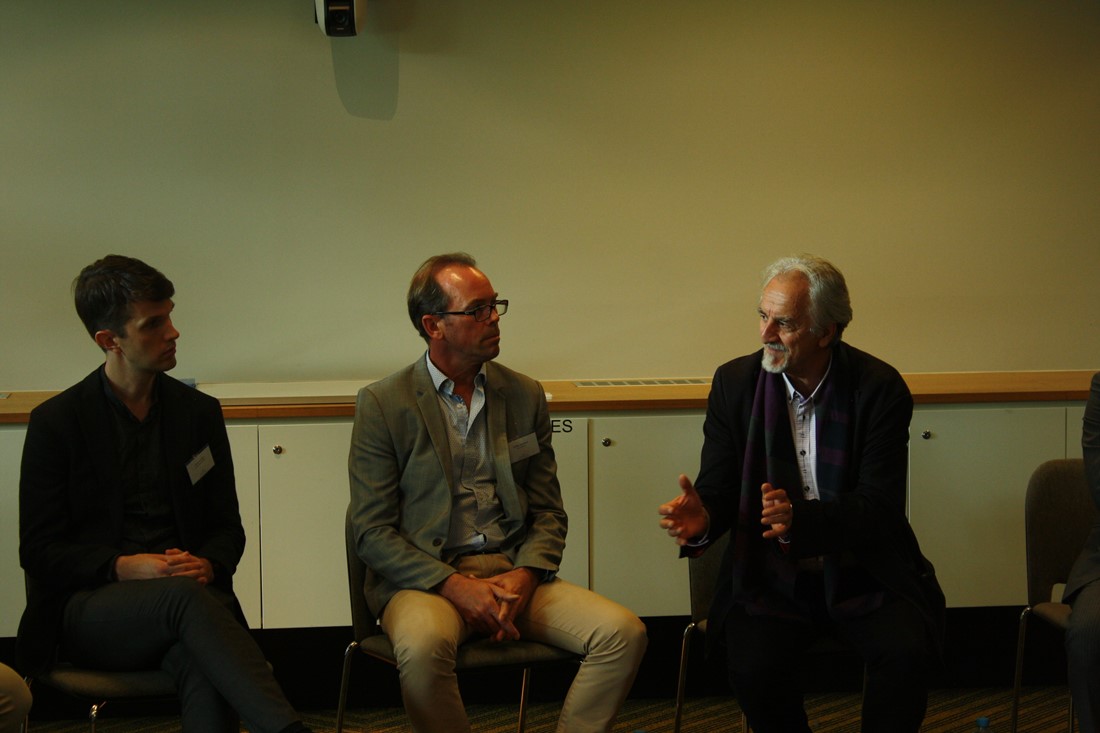 Australia is a country wealthy in natural resources. Consequently, an exciting aspect of the work being done by these two research hubs is that it has the potential to capitalise on Australia's existing industry strengths. Given Australia's global competitive advantage in its abundance of critical 2D materials deposits, the country is extremely well-placed to develop innovative commercial products based on these materials – including graphene.
A challenge facing Australian research and industry has long been that the country's geographical location makes it difficult to collaborate with others as easily as, for instance, in smaller, more densely populated geographic regions such as Europe. Researchers, industry leaders, and even repair people for specialist equipment typically need to travel further to reach Australian labs and universities.
This means that investing in research and industrial strength within Australia, such as through the AM2D and GEIT hubs and Australian industry partners, forms an important part of building a thriving 2D materials sector in the country.
Professor Jari Kinaret, Director of the Graphene Flagship, was quick to highlight the calibre of the research shared by Australian delegates at the workshop.
"The workshop was an excellent opportunity to learn of the latest developments in the research and industrial work on graphene and 2D materials being done in Australia," said Professor Kinaret.
"Graphene applications in the energy sector formed a core theme for several of the researchers, which was encouraging to observe given the present global need for further innovation in the sustainability field."
"Yet the research presented was also far more wide-ranging than energy applications alone. Among other topics, our European delegation was introduced to cutting-edge work in research focus areas including manufacturing innovation, wafer-scale deposition, semiconductors, brain-machine interfaces, and quantum dots for wearable sensor devices."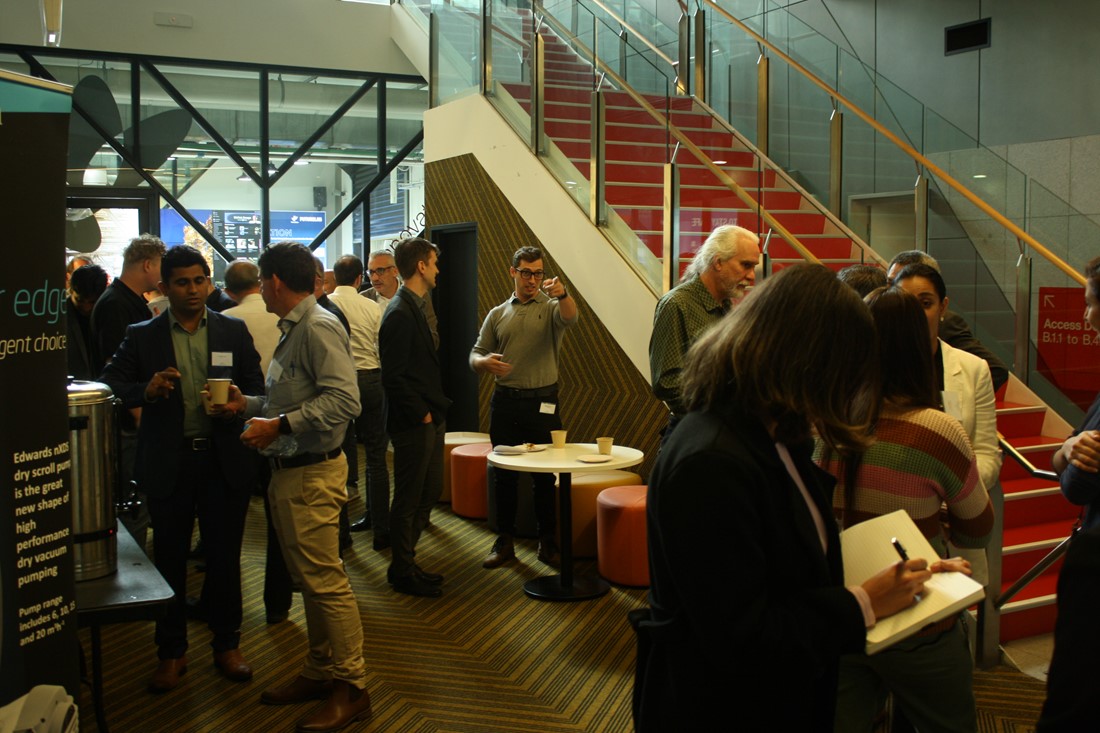 The two workshop Chairs based at Monash University also spoke with enthusiasm about the event's potential to catalyse new collaboration and innovation.
"This workshop between the European Union and Australia was a really excellent exercise," said Professor Mainak Majumder, Director of AM2D Hub at Monash University.
"In Australia, given the country's geographical location, it can sometimes be hard to access all the information we need. But over the course of the workshop, we were able to hear from many leaders in graphene and 2D materials research, as well as hear about what is happening in the start-up space.
"We had the chance to discuss challenges related to graphene characterisation and applications, as well as the opportunities present at the intersections between academia and industry."
Profession Michael Fuhrer, Director of the ARC Centre of Excellence in Future Low-Energy Electronics Technologies (FLEET) at Monash University, commented on the potential synergies between European and Australian research.
"The work we are doing here at Monash is very complementary to the work being done by the Graphene Flagship," said Professor Michael Fuhrer.
"The Graphene Flagship is a fantastic effort in that it has really pushed the science and the technology of 2D materials forward.
"Similar to the Graphene Flagship, we are looking to expand our focus from fundamental research out into applications and products as well. So learning more about what the Graphene Flagship has managed to achieve, and how, is extremely useful for us."
Graphene research and industry are clearly growing in both hemispheres – and future collaboration between Europe and Australia on graphene and 2D materials holds great promise. Connections and exchanges such as the ones that took place at this workshop form the bedrock of this collaboration. With such foundations established, it will be exciting to see how Europe and Australia will bolster one another's efforts in the graphene space in years to come; and, given the strengths of both regions, there are many reasons to be optimistic.