As of 1 January 2023, the Graphene Flagship Partnering Division numbers 112 Associated Members, out of which 49 are individual Associated Members, and the rest belong to one of 33 Partnering Projects.  
The integration of the Associated Members (AMs) and Partnering Projects (PPs) within the Graphene Flagship can be considered a successful example of joint European research and technological advancement, bringing research organisations involved in complementary activities funded under national and European projects, and SMEs and companies in the field of graphene and related materials (GRMs) under the same umbrella. Overall, there are high expectations for 2D materials, as evidenced by the level of funding at European and national level and other investments. This has created a European network composed of many different actors, involved in the Graphene Flagship initiative and beyond, which has contributed to the advancement of GRM research towards market-ready products.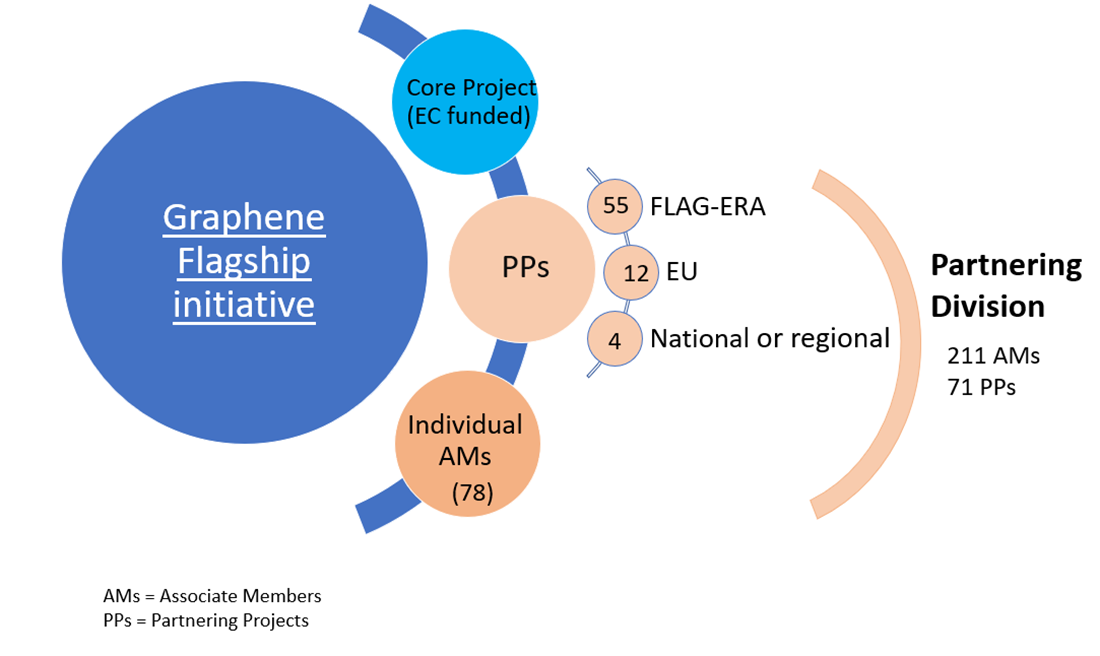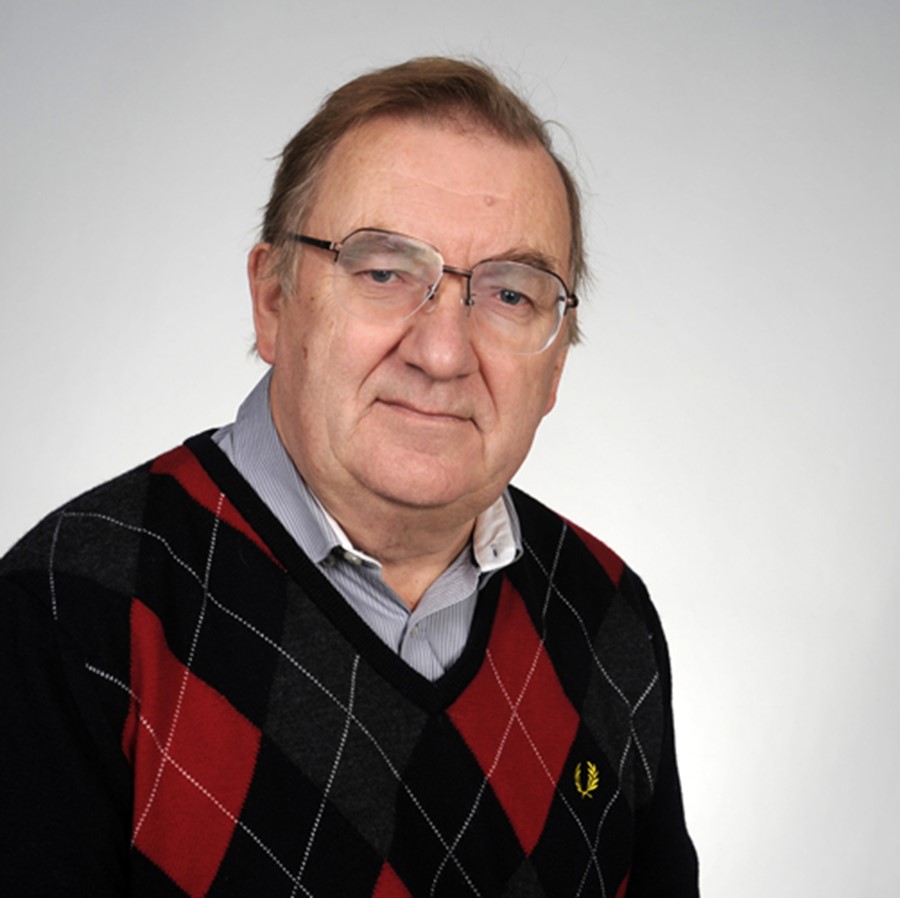 Below we present the 2022 highlights from a small selection of Associated Members and Partnering Projects.   
Institute for High Performance Microelectronics (IHP) - Associated Member and Core Partner  
The Institute for High Performance Microelectronics (IHP, Germany) began as an individual Associated Member in Core 1 and Core 2, and became an Associated Member of the Partnering Project 2DHetero  (hBN/Graphene 2D Heterostructures: from scalable growth to integration) – a project that aims to develop graphene/hexagonal boron nitride heterostructures on substrates compatible with silicon microelectronics – in Core 3. Subsequently it joined the Core Partners in the 2D-EPL project. The Institute develops graphene-based electronic and photonic devices which it stives to integrate with the IHP's core BiCMOS technologies. Graphene-related research activities include the development of a toolbox of technological processes required for graphene device fabrication in a 200 mm silicon wafer pilot line, accompanied by metrology methods that provide feedback in the fabrication process. 
University of Eastern Finland  - Associated Member  
The University of Eastern Finland (Finland) was a Core Partner organisation in FP7 and Core 1. Then it became an Associated Member, taking part to the Partnering Projects CoExAN (Collective Excitations in Advanced Nanostructures) and DISETCOM (Dirac Semimetals based Terahertz Components). 
The research group looks at the application of layered materials in THz photonics, in collaboration with Core Partners and Associated Members of the Graphene Flagship with a synergistic effect. The complementary expertise of Associated Members supports the rapid evolution of the Core project and enables new opportunities in both fundamental research and technological implementation of GRM. 
University of Nova Gorica - Associated Member 
The University of Nova Gorica (Slovenia) has been an Associated Member since Core 1, and has been involved in several Partnering Projects like MX-OSMOPED (MXene–organic semiconductor blends for high-mobility printed organic electronic devices), NanoElMem (Designing new renewable nano-structured electrode and membrane materials for direct alkaline ethanol fuel cell), PROSPECT (PatteRned cOatings based on 2D materials benzoxazine reSin hybrids for broad range Pressure detECTion) and DIMAG (Electrically controlled ferromagnetism in 2-dimensional semiconductors).  
Over the last ten years, the Laboratory of Organic Matter Physics of the University has made great strides in mastering the fabrication and characterization of electric charge transport in field-effect devices based on blends between organic semiconductors and micron-size flakes of layered materials. The team, in collaboration with Graphene Flagship Partners University of Strasbourg, Technische Universität Dresden, Chalmers University of Technology and several Associated Members, has performed successful experiments to elucidate the electronic properties of charge carrier transport at the interface between organic semiconductor molecules and flakes of graphene, reduced graphene oxide and MXenes. 
SiGNAL - Partnering Project 
The SiGNAL project (Silicon-Graphene Nanoengineered Anode for Li-ion battery) aims at integrating graphene and silicon for future anodes of lithium-ion batteries to address the increasing demand for higher energy density batteries. In this project, the teams from CealTech, the Institute for Energy Technology and the University of Oslo are using an exclusive license from California Institute of Technology (Caltech) and their own patent pending Forza technology to meet industrial requirements necessary for commercialisation. Furthermore, in 2022, the Research Council of Norway selected CealTech as one of the 18 innovative companies for Offshore Northerns Seas (ONS) Innovation Park, which showcases exciting technologies related to some of the challenges facing the energy industry today. 
OPERA - Partnering Project 
The OPERA project (Nanographene for quantum technologies) is mastering the synthesis, studies and theoretical understanding of graphene materials with perfectly defined structures and on-demand designed properties. OPERA gathers partners with complementary skills in chemical synthesis, theory/modelling, spectroscopy and quantum optics. In 2022, the consortium has been able to reveal the quantum states at the origin of the emission of single graphene quantum dots, synthesized by bottom-up chemistry and composed of 96 carbon atoms. Likewise, the OPERA members have measured the vibrational fingerprints of these graphene quantum dots. Finally, a breakthrough in their synthesis led to highly soluble graphene quantum dots with unprecedentedly high fluorescence quantum yield (up to 95%).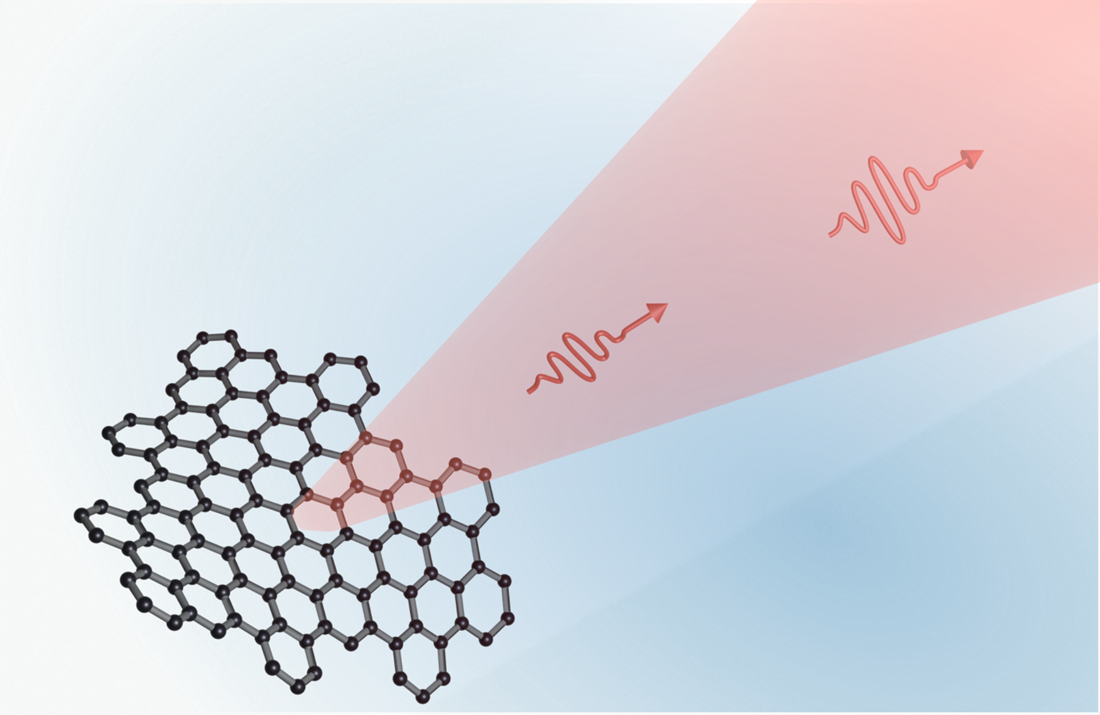 MARGO - Partnering Project  
The MARGO (Maxillofacial bone regeneration graphene oxide) project develops bio-inspired surfaces for the reconstruction of face and jaw bones. In particular, it aims to build a prototype of an integrated 3D printer with a laser activation system that allows patient-tailored grafts with optimized antibacterial and pro-osteogenic features. The project is coordinated by the Nonlinear Photonics Laboratory at the Physics Department of the University Sapienza of Rome (Italy), whose researchers have worked on graphene oxide in the field of bioengineering since 2016. The members of MARGO project regularly participate to Graphene Flagship events, to share achievements and key-results in the applications of graphene.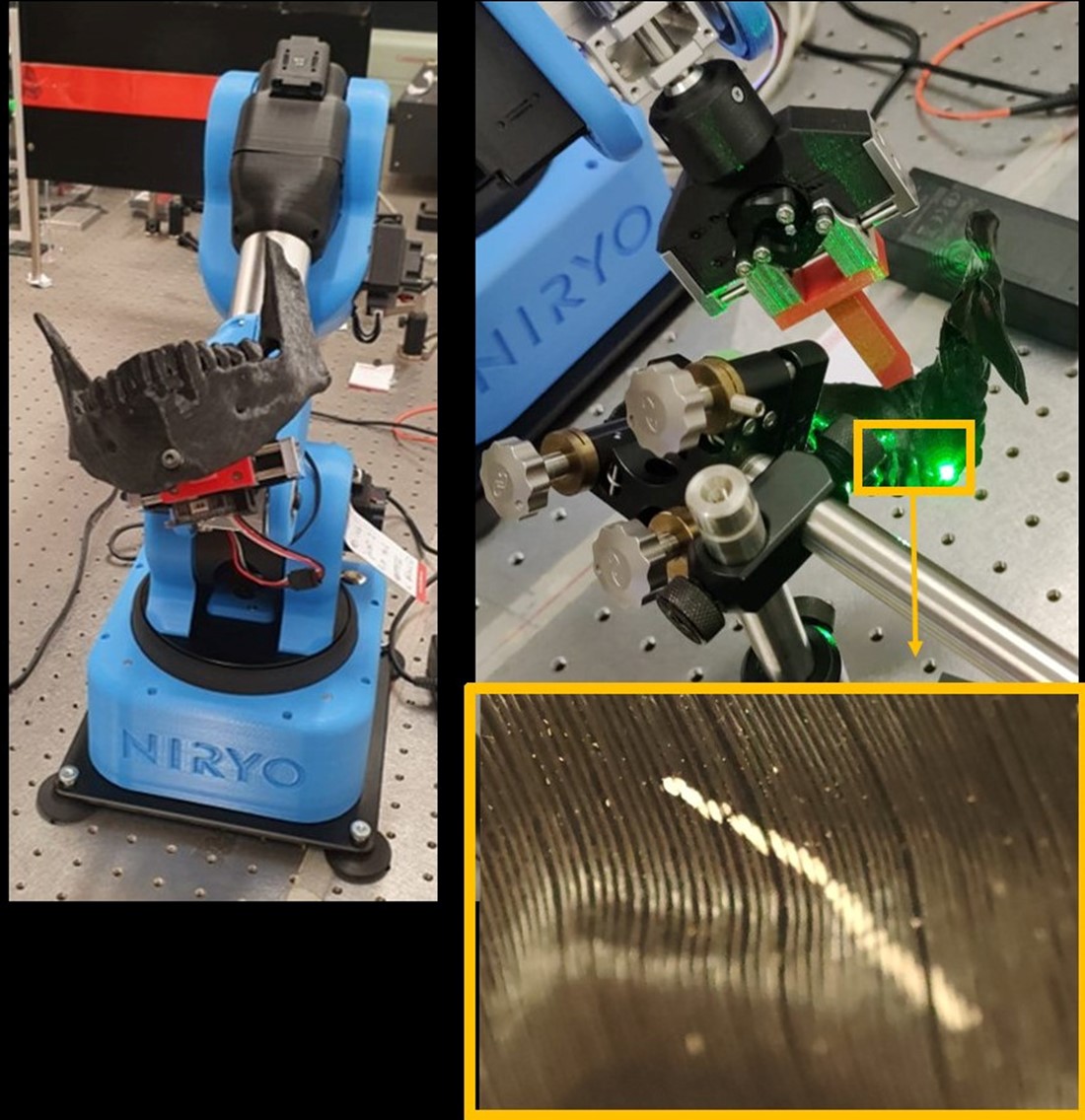 GRAPHENEST  - Individual Associated Member 
Graphenest (Portugal) teamed up with Delta Tecnic (Spain) to develop a family of compounds for electrical and, particularly, electromagnetic (EMI) shielding applications. The current materials used for cable shielding are usually rigid, heavy meshes or highly overlapped and expensive metal-based foils. Graphene provides a lot of advantages and excellent EMI shielding on a wide range of frequencies, especially at high and very high ranges, which is essential for 5G and 6G communications. The material produced by the two companies opens the unprecedented possibility of achieving top-notch shielded energy and data cables much more rapidly: a partial or complete replacement of the metal braiding speeds up the production at least 40 times, extruding at a velocity of 200 meters/min instead of braiding at 5 meters/min. Graphenest is also involved in the NeuroStimSpinal Partnering Project, which aims to advance treatments in spinal cord injury, using graphene-enabled scaffolds and electrical stimulation, and has established links with the Graphene Flagship's Biomedical Technologies Work Package.