Workshop: Sensors with Graphene
RISE Electrum, Stockholm, Sweden
RISE Electrum, Stockholm, Sweden
23 November 2022
Sensors with Graphene
---
Come listen to presentations and participate in discussions in this workshop focusing on graphene in sensors. Those interested, can participate in a lab tour at RISE Kista, including the Electrum cleanroom and Characterisation labs. This is a joint event organised by SIO Grafen, RISE and the Graphene Flagship.
 When: 23 November 2022, 11:00-17:00
 Where: Room "Knuth", RISE Electrum, floor 6, elevator B, Kistagången 16 in Stockholm.
Schedule:
11.00-12.00 Lab tour
12.00-13.00 Lunch at Restaurant Provence
13.00-13.15 Opening (RISE, SIO Grafen, Graphene Flagship)
13.15-14.45
The European 2D-Experimental Pilot Line as a platform for novel sensor concepts
Gordon Rinke, AMO
Vision Enhancement in Adverse Weather: Graphene's role towards low-cost Short-Wave Infrared (SWIR) sensors.
Jan-Erik Källhammar, Veoneer
Gas sensing with mid-infrared photonics: graphene for integrated Systems-on-Chip
Floria Ottonello Briano, SenseAir
The PhotonHUB Offer – Why and how to apply for PhotonHUB funding? 
Lennart BM Svensson, PhotonicSweden
Pitch presentations
14.45-15.05 Coffee break
15.05-16.25
Integration of 2D-material for semiconductors
Arne Quellmalz, In2great Materials AB/KTH
Graphene based hybrid metasurfaces for mid-IR gas sensors
Tom Yager, Institute of Solid State Physics
Gassenors based on MoS2
Patrik Bjöörn, Smena Catalysis
TBC
CrayoNano AS
16.25-17.00 Free discussion
Upcoming events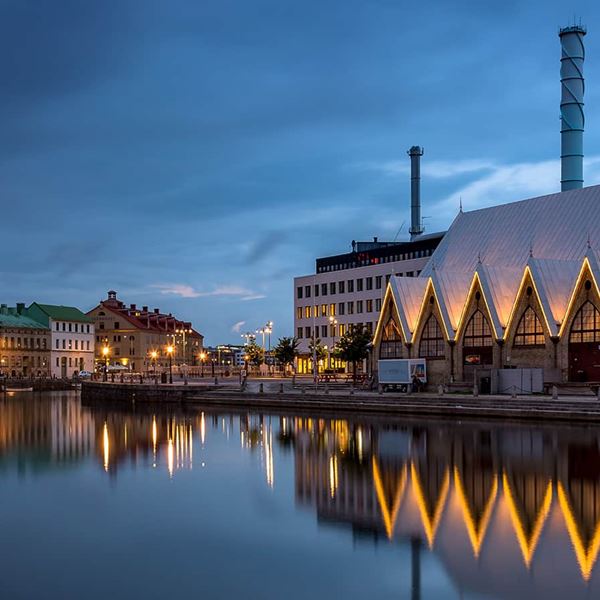 ---
Join us in Gothenburg, Sweden, the world's most sustainable destination, for Graphene Week 2023, where cutting-edge research, technological advancement, world-class innovation, and the rare opportunity to network with global thought leaders in the graphene and 2D material field await you!
Show all events