Article
---
By: Graphene Flagship
Graphene Flagship
Publishing date: 16 August 2023
By: Graphene Flagship
Graphene Flagship
Publishing date: 16 August 2023
Business success stories
Over the last 10 years, the number of companies and industries involved in the Graphene Flagship increased considerably. Large companies, spin-offs and SMEs have come aboard our community as Graphene Flagship Partners or Associated Members.
Over the course of the Graphene Flagship, the proportion of industrial partners among our collaborators increased from 30% in 2013 to 47% in 2022. Here a small selection of nine projects that are bringing graphene to the next level.  
Increasing consumer confidence in tap water with graphene-enabled filters 
Graphene Flagship Partner Medica SpA, Italy, produces a compact water filter, exploiting the best of two materials: hollow fibre membranes to eliminate microbiological contaminants (i.e. bacteria, viruses, endotoxins) and graphene oxide to remove emerging contaminants (i.e. drugs, antibiotics, pesticides, heavy metals and personal care by-products) from water. 
"We tested the first graphene filter in 2015 with researchers from Graphene Flagship Partner National Research Council (CNR) in Bologna. Even though our first filters tested worked for just one hour, we saw the potential. The filter could capture contaminants from water thanks to its high contact surfaces and chemical affinity with many different chemical species," says Letizia Bocchi, Medica's Research Laboratory Manager and leader of the Spearhead Project Graphil.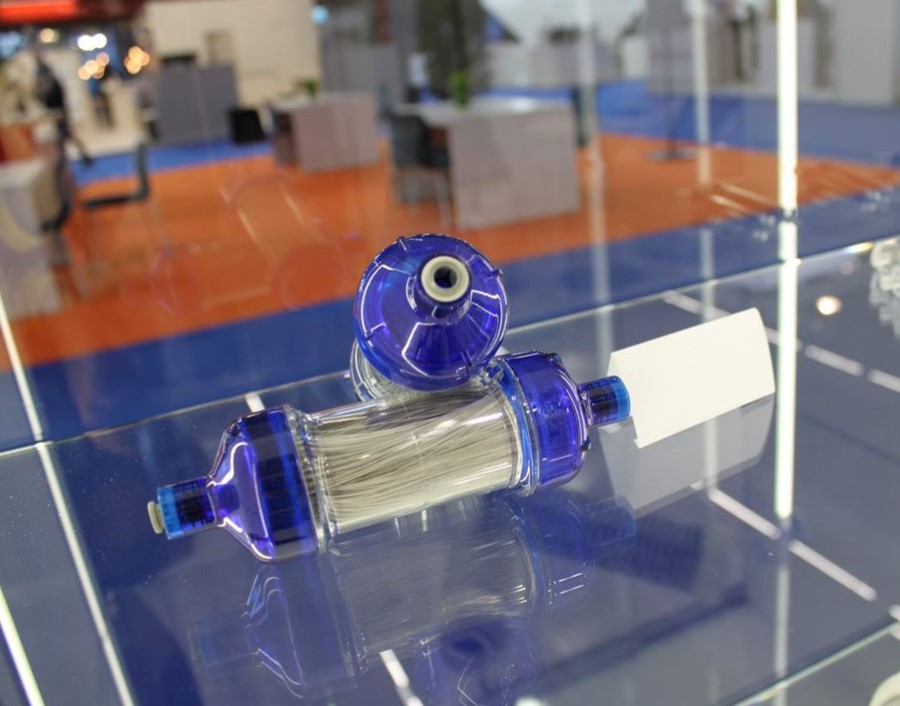 Bridging the gap between graphene's quality and processability 
Graphene Flagship Partner Sixonia Tech GmbH's proprietary technique is an electrochemical exfoliation method where few-layer graphene is derived from graphite and functionalised with the desired chemical groups at the same time. Spun off from Graphene Flagship Partner Technische Universität Dresden in Germany, Sixonia has continuously doubled its turnover every year since its launch in 2017. 
"One of the primary challenges with graphene has been its tendency to re-stack back to graphite during processing. Sixonia is addressing this issue by functionalising graphene just enough to make it processable, while retaining graphene's features, such as electrical conductivity," says Martin Lohe, co-founder and CEO of Sixonia. 
 Improving optical communication for faster data traffic 
Graphene Flagship Associated Member CamGraPhiC's mission is to boost optical telecommunications for several fields, such as 5G and edge computing, to support optical telecommunications, advanced sensors, artificial intelligence, quantum photonics and space applications, among others. With offices in the UK and Italy, CamGraPhiC is now developing the first building blocks to demonstrate the capabilities of graphene-integrated photonics. They aim to be the first in the market to deliver 1600 gigabits per second. 
"Important requirements for the next-generation components are high speed, small size, low cost, low power consumption and flexibility. CamGraPhiC is developing graphene-integrated photonics to satisfy all these requirements," says CamGraPhiC's CTO Alessio Pirastu.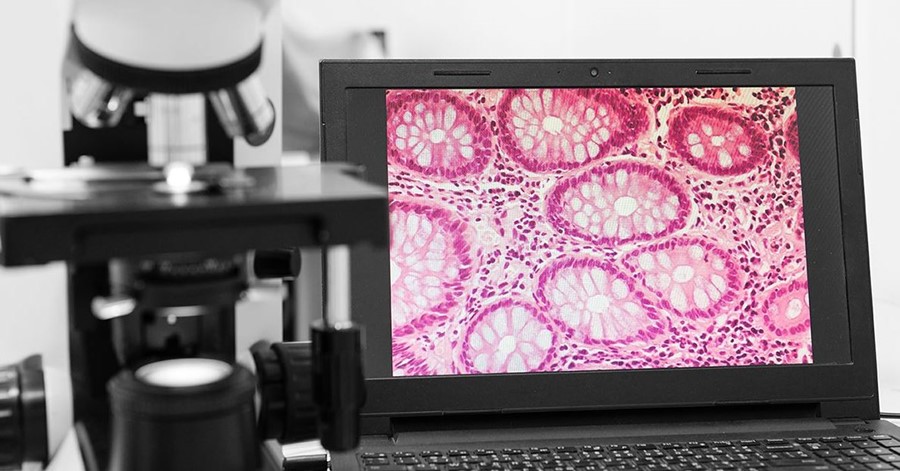 Towards safer driving in adverse weather conditions 
Graphene Flagship Partner Qurv Technologies, Spain, is developing new sensors to unlock computer vision applications with unprecedented levels of performance, reliability and function. Qurv's technology captures UV, visible and infrared photons and is based on a graphene-enabled pixel stack integrated with CMOS circuits. "Our technology provides benefits in different markets. One of Qurv's target markets is automotive. In the Graphene Flagship Spearhead Project AUTOVISION, we explore the potential of graphene-based wide spectrum image sensors to allow autonomous cars to see better in adverse conditions," says Qurv's CTO Stijn Goossens, leader of  AUTOVISION. 
 Integrating graphene in fab production line processes 
Headquartered in Germany, Aixtron has 35 years of experience in deposition systems. It is present in seven countries, with around 700 employees. Active in several Graphene Flagship Work Packages, a Spearhead Project and the 2D-Experimental Pilot Line ( 2D-EPL), Aixtron works on growth and transfer tools. 
More recently, both  Aixtron Ltd and Aixtron SE are involved in helping the 2D-EPL improve and scale up the production of graphene and other layered materials. This includes the growth and subsequent transfer of these materials to target wafers. 
"Our goal is to provide the tools to produce high-quality graphene at 300 mm wafer-scale and develop new strategies to enable its integration into existing fab production line processes," says John Walker, development engineer and project leader at Aixtron Ltd in Cambridge, UK. 
Transforming cancer diagnosis 
Graphene Flagship Partner Cambridge Raman Imaging (CRI), Italy and UK, is developing a technology to diagnose cancer quickly and at affordable costs. The instrument measures the molecular composition of unstained tissue biopsies using coherent Raman – a microscopy technique that differentiates molecules by the way they vibrate. It is the first application of fast Raman imaging to the clinical field. The Raman measurements are then directly fed into an artificial intelligence (AI) programme that differentiates healthy and tumour tissues and provides tumour subtype classification. 
"We aim to develop a medical device that is capable of automatically analysing unstained tissues, differentiating normal versus neoplastic tissues with an accuracy higher than 98%, and differentiating and grading histologic subtypes with an accuracy higher than 90%. Our instrument will offer an accuracy comparable to the existing clinical protocols, but it will be much faster and more objective," says CRI's CEO and CTO Matteo Negro. 
 Removing grease from circuit breakers with metal-graphene composites 
Led by the Swedish-Swiss multinational corporation ABB, Graphene Flagship Spearhead Project Circuitbreakers investigates the use of metal-graphene composites to produce maintenance-free low voltage circuit breakers – devices connected to the distribution grid that open and close an electrical circuit during faults. 
"Today we are at a stage where we are becoming very confident about graphene as a material for mechanical lubrication. That's why we have scaled up our intention, we aim to increase the technology readiness level and achieve successful applications," says ABB's research team manager, Santanu Singha. 
Graphene-enabled sensors for wound monitoring, pathogen detection and more 
The rapid testing of COVID-19, TestNTrace, won the prestigious CES 2022 Innovation Award in Las Vegas. It was developed for COVID-19 by Graphene Flagship Associated Member Grapheal, France, but can be adapted to other applications. "TestNTrace shows the result in three minutes or less. It takes advantage of the contactless communication technology, that is already present in every smartphone. The collected data are GDPR compliant," says Grapheal's CEO Vincent Bouchiat. Previously, Grapheal developed the smart plaster WoundLAB: a pH sensor to monitor wound evolution without opening the bandage. Preclinical studies have shown that it is biocompatible and does not affect the wound, so the team will start the first clinical trials on a pilot study in diabetic patients.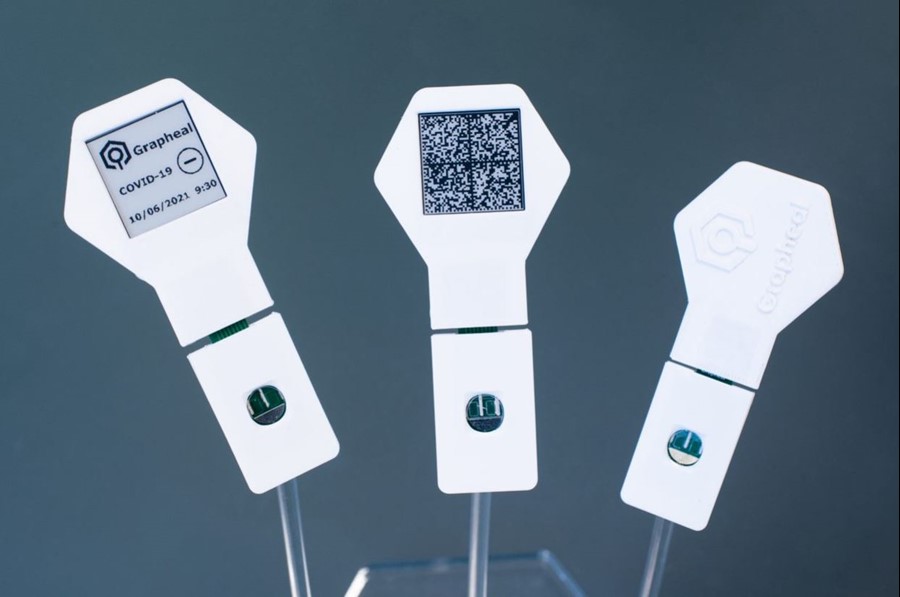 "These companies are trailblazers of innovation in the Graphene Flagship, charting new paths. May their ingenuity, resourcefulness and passion continue to lead the way forward," says Kari Hjelt, Graphene Flagship Head of Innovation.