Article
---
By: Rosalind Moran
Graphene Flagship
Publishing date: 29 May 2023
By: Rosalind Moran
Graphene Flagship
Publishing date: 29 May 2023
"With collaboration, possibility is limitless": Graphene Flagship to join Euro Nano Forum 2023
The Graphene Flagship will participate in Euro Nano Forum 2023, which will be held in Lund, Sweden, from 11 to 13 June
Staying abreast of the latest developments in nanotechnologies is essential for individuals from academia as well as industry if they are to maximise their potential while working in the graphene and 2D materials field.
To this end, the Graphene Flagship is looking forward to participating in the upcoming Euro Nano Forum conference, which will take place in Lund, Sweden, from 11 to 13 June 2023.
Euro Nano Forum is a biennial conference that exists to bring together industry, academia, policymakers, and other stakeholders to discuss developments in nanotechnologies in an open forum.
In 2023, the conference will be underpinned by a strategy element: it will focus on identifying policy options and priorities, and on planning future actions regarding European activities in nanoscience and nanotechnology. Advanced materials, innovation, sustainability, circular economy, and fossil-free energy will also be topics of strategic focus. 
Notably, graphene and 2D materials are among the conference's key topics and themes, and an entire session will be dedicated to graphene and 2D materials. The session will be chaired by Jari Kinaret, Director of the Graphene Flagship, and speakers will include Mamoun Taher, Founder and CEO of Graphmatech; Inge Asselberghs, Project Manager at IMEC; Stijn Goossens, Co-founder and CTO of Qurv; and Antonio Agresti, Assistant Professor at the University of Rome Tor Vergata.
Jari Kinaret will also give a plenary talk on academy-industry collaborations and join in a panel debate as part of the Advanced Materials 2030 Initiative (AMI2030) session, which will explore how advanced materials can drive cross-sectoral industrial innovation in Europe. Additionally, the Advanced Materials and Manufacturing session will likely be of key interest to Graphene Flagship stakeholders – and Erik Khranovskyy, CEO of Graphene Flagship Associated Member Grafren, will be this session's closing speaker.
Other sessions will cover topics ranging from materials for green energy, to future chips and semiconductors, to infrastructures and manufacturing.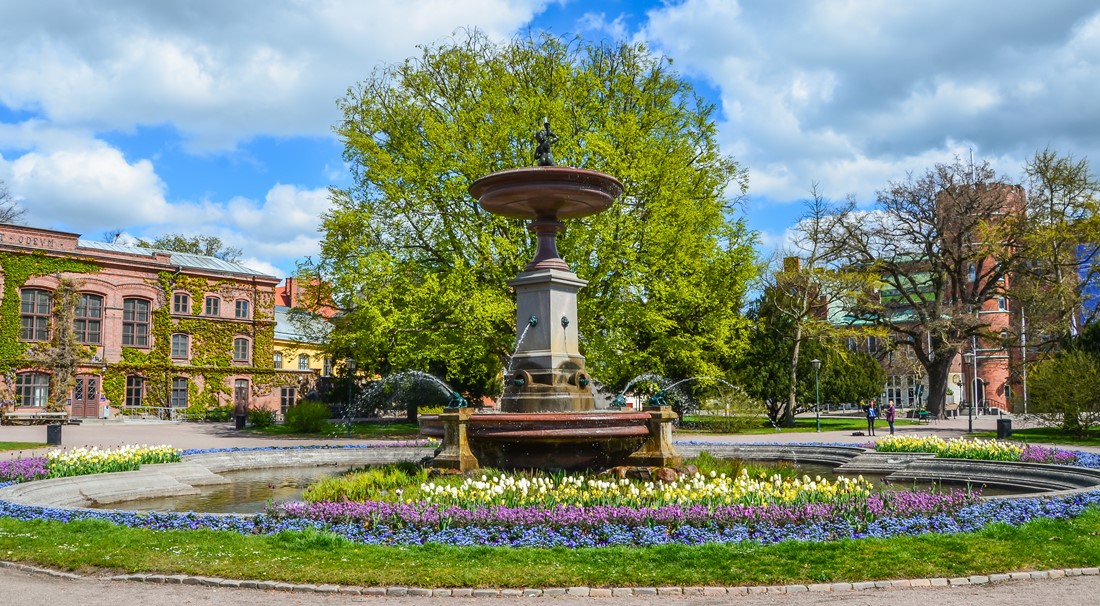 Peter Dröll, the European Commission's Director for Prosperity, Directorate-General for Research and Innovation, said that the conference would be of interest to a wide cross-section of stakeholders and audiences.
Dröll said that the conference is for "everyone who has an interest in materials science from public and private research, from lab to fab, from start-up to established, from young to old, from policy to advocacy."
"And this goes beyond technology – it includes social sciences and humanities and design thinking."
Jari Kinaret also spoke favourably about the conference's potential to connect individuals and groups across sectors.
"The conference will bring together important leaders from industry, the European Commission, and academia, as well as various European interest groups and initiatives," said Kinaret.
"It is an event that will spark new ideas and collaborations – and with collaboration, possibility is limitless."
The conference is also noteworthy for its emphasis on sustainability, with a key question interwoven into various sessions being that of how sustainability can be included in research and development right from the beginning.
Learn more about Euro Nano Forum 2023 here: https://mkon.nu/euro_nano_forum_2023.
Register for free on-site participation here: https://mkon.nu/euro_nano_forum_2023/registration_form.
For those who cannot travel, here is the link for free online participation: https://mkon.nu/euro_nano_forum_2023/registration_online.