Article
---
By: Tom Foley
Graphene Flagship
Publishing date: 12 March 2021
By: Tom Foley
Graphene Flagship
Publishing date: 12 March 2021
Diversity in Graphene Career Event 2021 flourishes online
Ten invited speakers discuss career choices, equality at work initiatives and successful strategies to network efficiently from home
Following in the footsteps of last year's Women in Graphene, the Diversity in Graphene Career Event 2021 was held online and was free to join for anyone. The career event featured a vibrant and eclectic selection of speakers from both inside and outside the Graphene Flagship, including a dedicated hands-on workshop from Springboard Consultancy's Sue Hewitt.
The first day consisted of four sessions. The first session, 'Talent and Dreams,' featured Ana Helman, Science Officer at the European Science Foundation – Science Connect, who shared her own inspiring story and spoke about the broad range of career options for young researchers. Helman was followed by Polina Kuzhir, from Graphene Flagship Associate Member the University of Eastern Finland, who highlighted the importance of international cooperation and social mobility for academic and personal development.
The second session, entitled 'Equality at Work', featured talks from two highly successful women in their fields: Marie Louise Sunde, CEO of Equality Check, and Maria Sangiuliano, CEO of Smart Venice. They discussed how companies and research institutes can improve diversity and inclusivity, and explained why there needs to be an EU-level certification scheme to ensure equality in the workplace on all fronts.
The third session, aptly named 'Study, Struggle, Succeed,' invoked an insightful panel discussion among five professionals who recounted their experiences en route to success. The day concluded with lessons from a young entrepreneur, Beenish Siddique, who moved to the UK from Pakistan for her undergraduate studies. Ten years on, she is now the founder and CEO of her own company – AEH Innovative Hydrogel Limited – and she told us the inspiring story of her journey to entrepreneurship, as well as her ambitions for the future.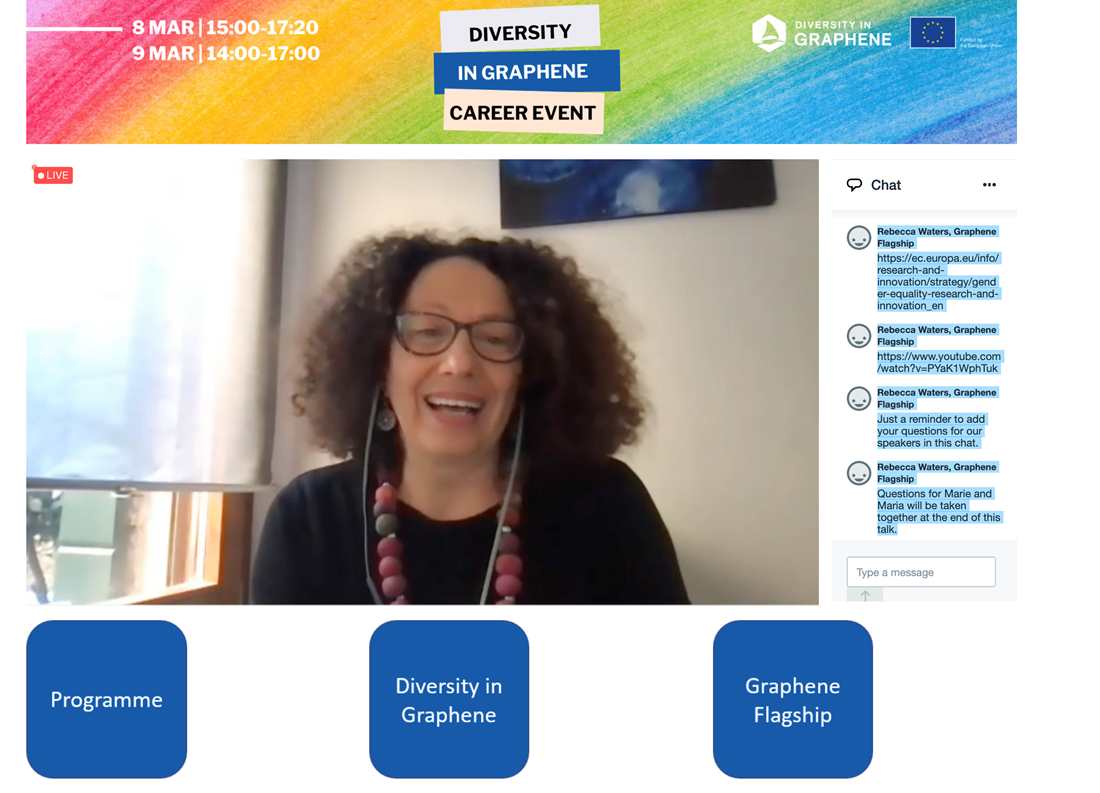 In our increasingly digital world, people are connecting and networking online more than ever, particularly due to the ongoing coronavirus pandemic. So, on the second day, Hewitt's workshop focused on the best strategies to work and network from home, delving into strategies to stay productive at home, set boundaries and maintain positive relationships both at home and at work. All of the delegates were encouraged to share their own experiences and what's important to them.
Hewitt gave a number of valuable tips to stay connected with others, which is increasingly important in today's pandemic-influenced world. Then, the delegates broke out into discussions, answering questions like "what's holding me back from networking to the best of my ability?" She gave five crucial 'hints and tips' to help the delegates work efficiently during the pandemic: create a designated workspace, look after your health, focus on your aims for the week, stay connected, and last but not least, communicate, communicate, communicate!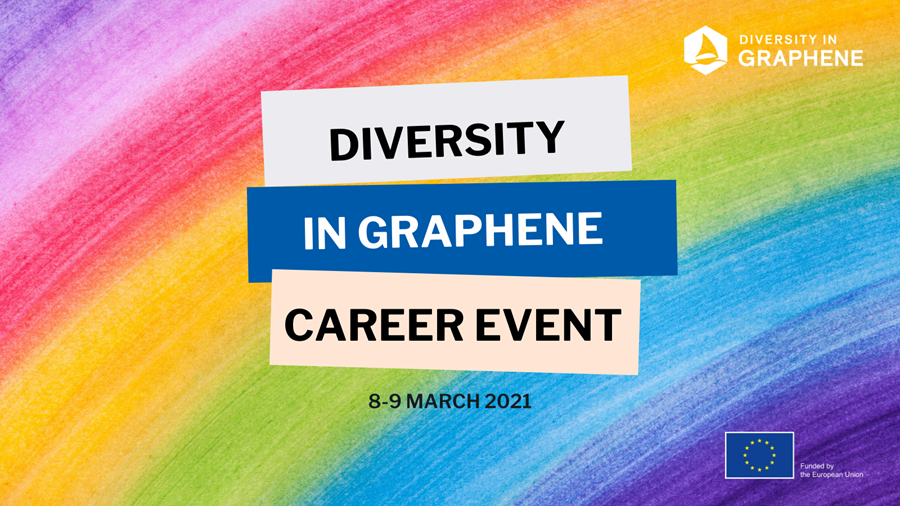 "From students starting out in their careers to well-established professionals, the pandemic had an impact on our ways of working, living, connecting and finding jobs. The speakers at the Diversity in Graphene Career Event shared their personal career pathways and best practices to champion equality at work, including new gender equality plans for Horizon Europe. I would like to thank all the speakers, organisers and members of the Diversity in Graphene Advisory Group for their contribution to this accomplishment," says Letizia Diamante, Graphene Flagship Science Writer and Coordinator of the Diversity in Graphene initiative.
The Graphene Flagship dissemination team is very grateful to everyone who attended, and we look forward to seeing you again at the next diversity event during Graphene Week 2021. Register for our newsletter to stay informed.